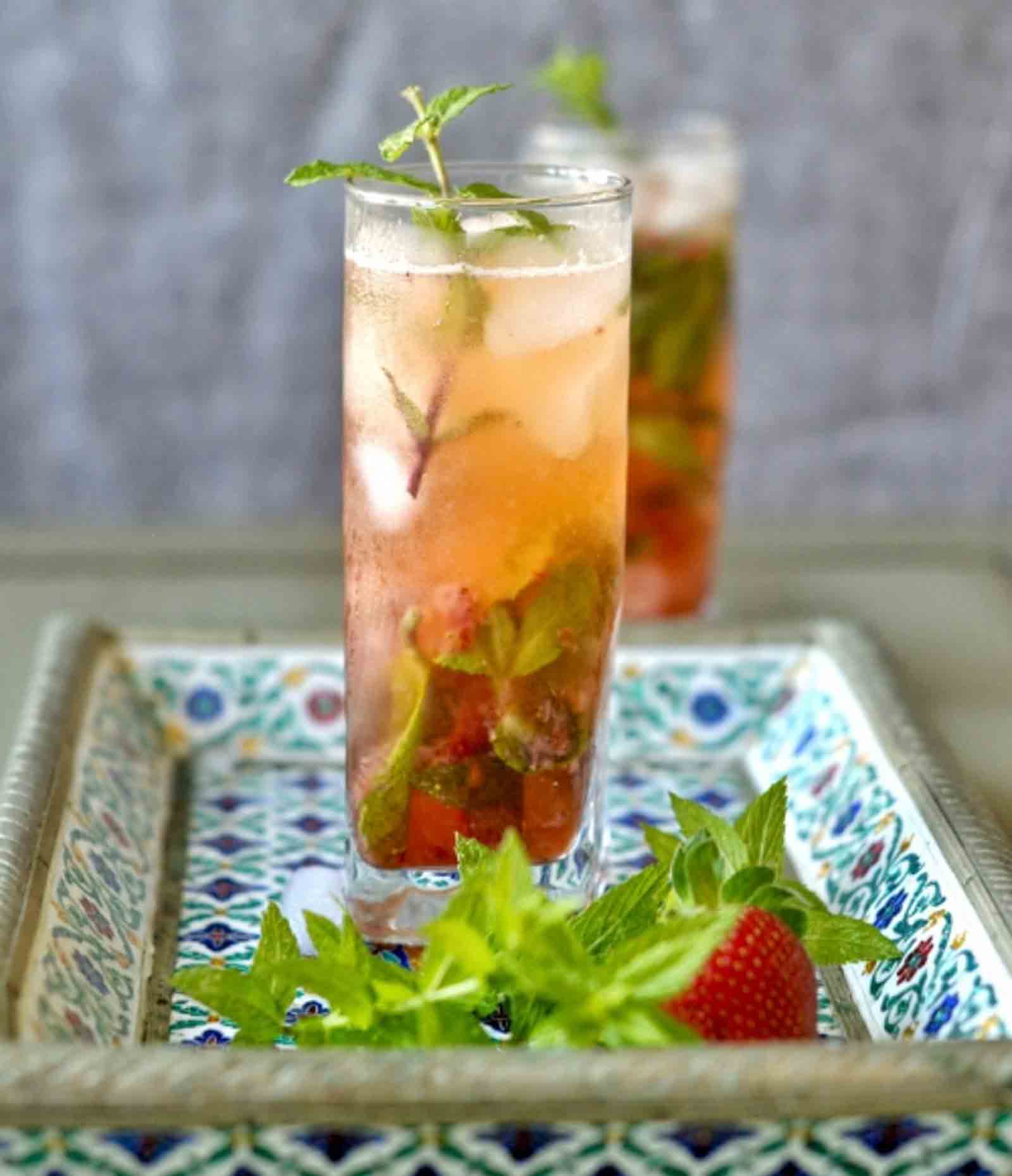 "My mojito in the Bodeguita del Medio and my daiquiri in the Floridita." – This is a signed quote hanging in La Floridita, Cuba, a place famous for its notorious past. I have heard that, people visit this place less for drinks and more for having a conversation with the patrons. Needless to say, I'm a Hemingway fan, so I got to like the drink that, he used to like, right? Want to share a classic Mojito recipe which is not only refreshing but also a great drink for scorching hot and long summer evenings.
Strawberries, mint leaves, lemon juice and aerated water is mixed to make this refreshing drink.
Serve Strawberry Mojito to your sudden guests at home or serve it to your family members during summers along with snacks like Gobi Matar Mini Samosa.
If you like this recipe, you can also try other similar recipes such as