Gilka Bhajji Recipe-Silk Squash Fritters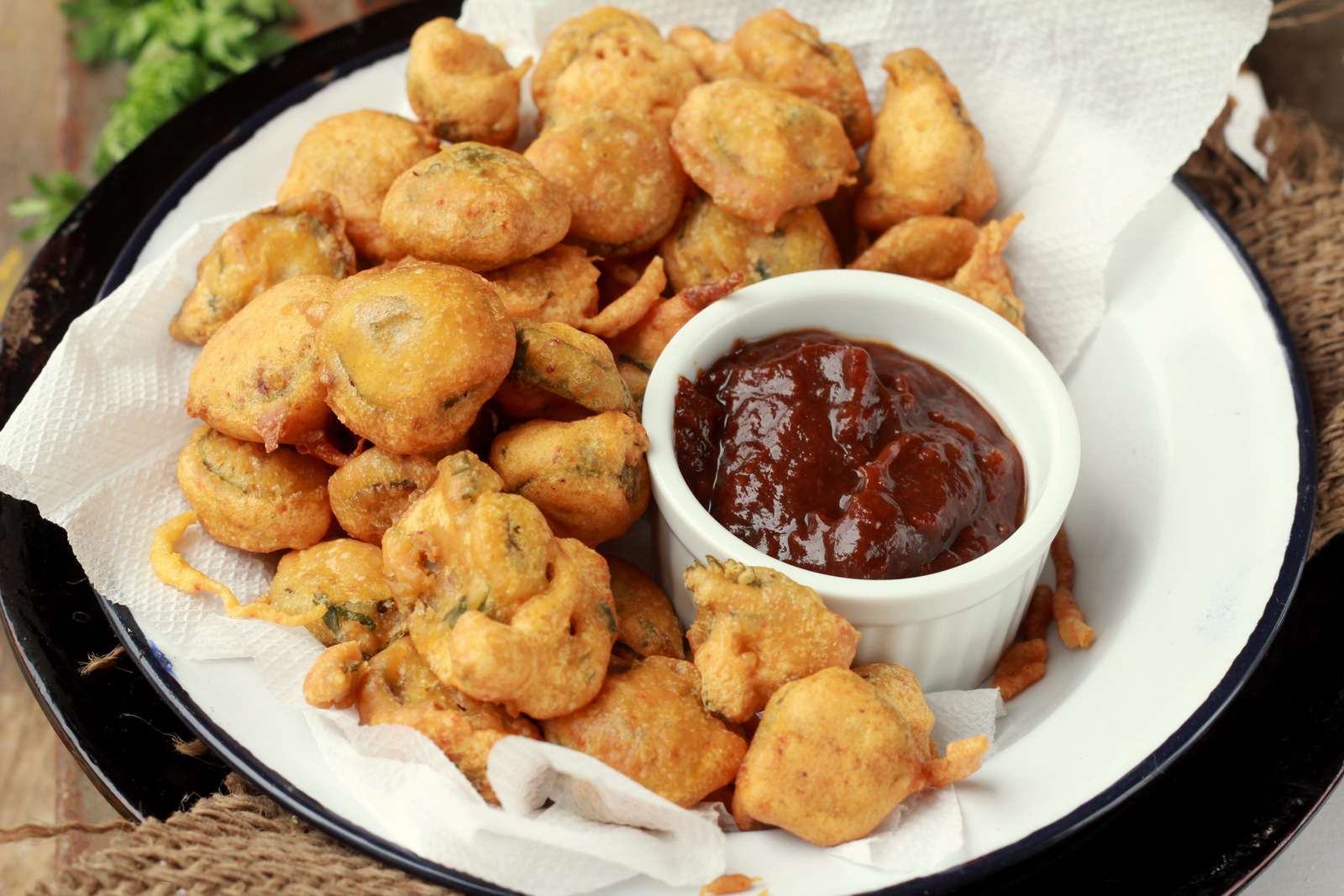 Slices of Gilka are dipped in a spicy chickpea flour batter and then deep fried to make these sinful Gilka Bhajji Recipe. They are typically made in most Maharashtrian households for a tea time snack or as an accompaniment with Rice-Dal or Kadhi.
Carom seeds (Ajwain) not only add flavor but also aid smooth digestion. Gilka Bhajji are addictive and are sure to please even those, who are not very fond of silk gourd/Chinese bitter melon. You can also use Ridge Gourd (Dodka/Turai) instead of Gilka. Gilka Bhajji are delicious on their own.
Serve Gilka Bhajji Recipe with  Date and tamarind chutney or chilli garlic sauce as tea time snack.
Have a look at the other popular fritter recipes that we have