Classic Cheesecake Recipe With Lemon Curd Made Using Preethi Electric Pressure Cooker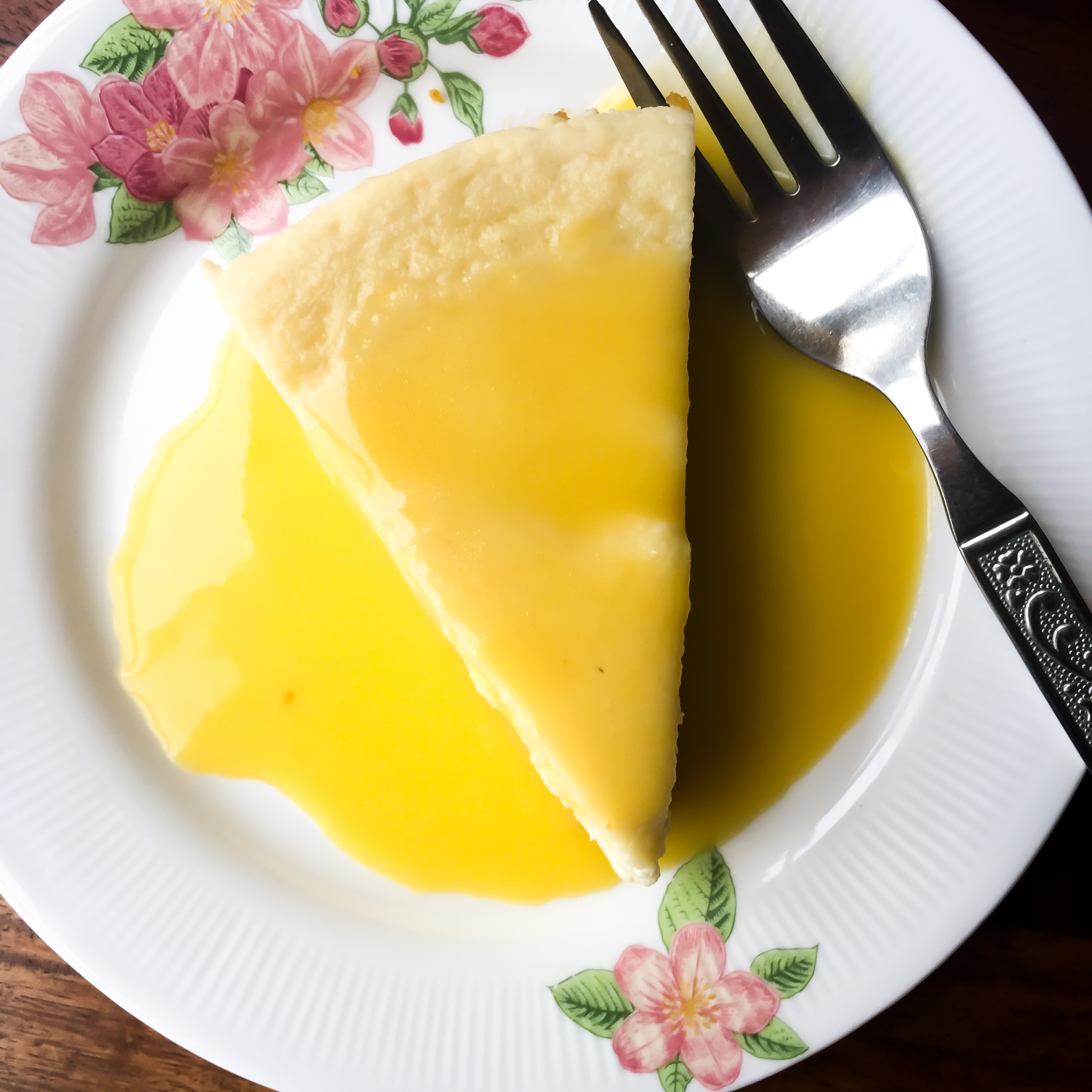 To begin making the Cheesecake With Lemon Curd Recipe, it is important to get all ingredients ready. We will begin my making the lemon curd and refrigerating it.
*To Make Lemon Curd
Whisk the whole eggs, the egg yolk and sugar in a saucepan over low heat until smooth. Once the eggs have combine well, whisk the butter, lemon juice and a pinch of zest into the lemon curd mixture.
Keep whisking on low heat until the lemon curd is thickened. Ensure that you don't overcook it as the eggs can scramble.
Once the lemon curd has thickened, turn off the heat and immediately run it through a strainer and allow it to cool. Refrigerate the lemon curd until you are ready to use it over the cheesecake.
*To Make Cheesecake in Electric Pressure Cooker
We will first begin to make the crust for the cheesecake. Place the ginger cookies into the food processor along with butter. Pulse until coarse crumbs form and the butter is well combined into the cookie.
When you hold the crust mixture together, it should lump and when you leave it, it should break apart.
Pour the cheesecake crust mixture into an 7 inch springform pan with removable bottom. Pat the crust mixture well into the base until firm. Place it in the freezer until your cheesecake batter is ready.
To make the cheesecake batter, in a large mixing bowl, beat the cream cheese and sugar until smooth. Add the salt, flour, eggs, vanilla extract, yogurt and blend it in until smooth. Take care not to overbeat the batter, else the cheese will curdle up.
Once fluffy and you see soft peaks forming on the cheesecake batter, pour the batter into the crust resting on the springform pan.
The next step is to cook the cheesecake in an Electric Pressure Cooker. Pour a couple of cups of water to the base of the cooker. Place a trivet at the bottom.
Wrap cheesecake pan in aluminum foil from the outside so water does not seep into the pan.
Place the pan into the cooker over the trivet. Lock the electric pressure cooker, set the whistle nozzle to the pressure mode.
Set the timer for 30 minutes and wait for the cheesecake to be done.
After 30 minutes, allow the pressure to release naturally and you will notice the cheesecake is done. When you insert a tester like a knife, it will come out clean.
Allow the cheesecake to cool completely and refrigerate for at least 5 to 6 hours. Once you are ready to serve, cut them into wedges, pour a generous helping of the leomin curd we prepared earlier and serve. 
Serve this Classic Cheesecake With Lemon Curd and your friends and family as dessert after a meal of Chicken Steak Recipe With Pan Roasted Vegetables & Potato Mash or Ultimate Potato Gratin Dauphinois.