Chettinad Muttai Masala Recipe – Chettinad Style Egg Curry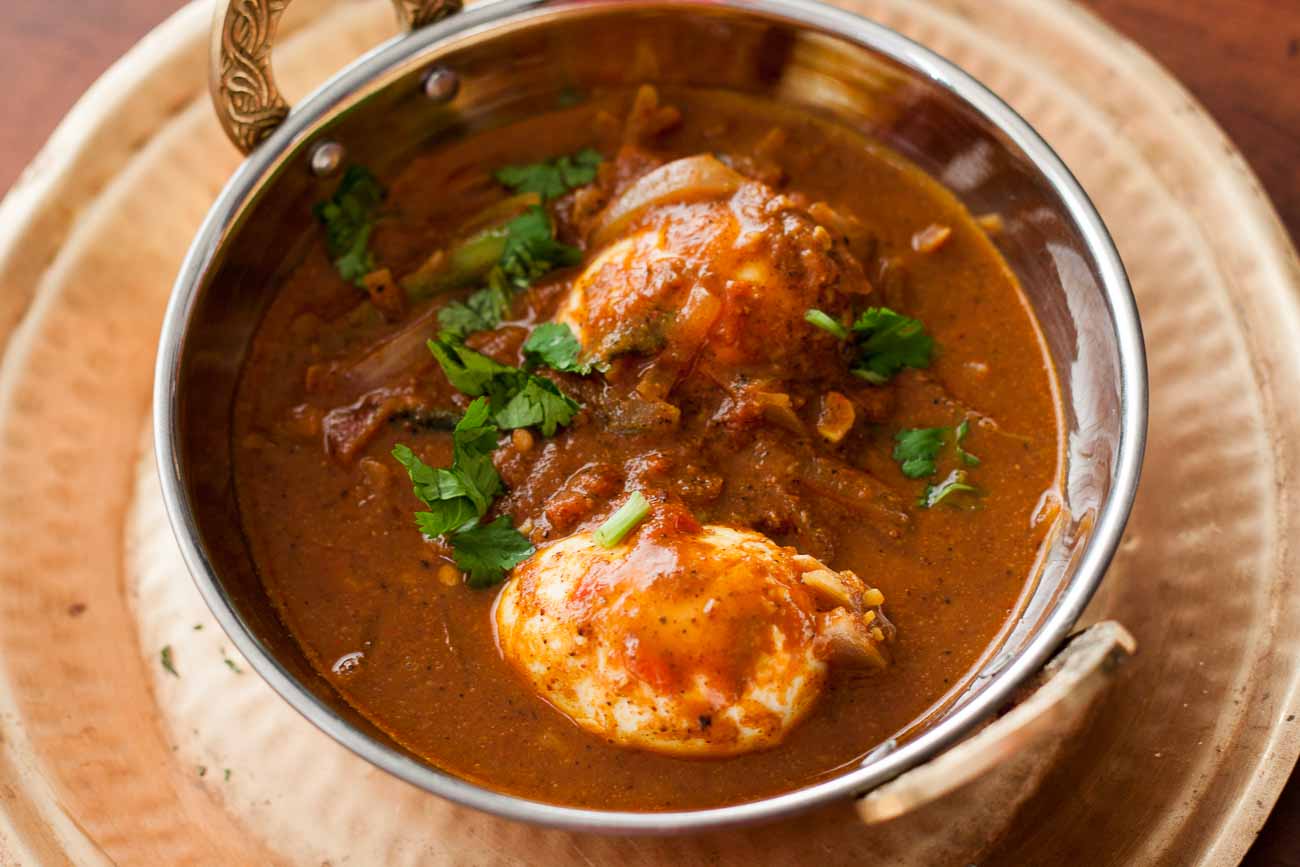 To begin making Chettinad Muttai Masala Recipe, hard boil the eggs in boiling water for 12 minutes. Once cooled, remove the shells and keep aside.
Now, dry roast the ingredients listed under the Chettinad masala paste like the coriander seeds, garlic, ginger, coconut, fennel seeds, peppercorns, poppy seeds, cumin seeds and red chill in a Shallow fry pan till the coconut starts to turn brown. Turn off the heat and let the masala cool down.
Once cool grind the roasted masala into a smooth paste in a Mixer grinder with a little water and keep aside.
Heat oil in a Kadai on medium flame, add the cinnamon stick and cloves and let the spices release its aroma into the oil.
Now, add the sliced onions and sauté until it turns translucent. Add the tomatoes and cook until it is well cooked, soft and mushy.
Now, add the ground Chettinad masala mix and mix well. Simmer for 5 minutes until the mix is cooked well.
Add the coriander powder, red chilli powder, garam masala powder and sauté until the oil separates.
Add half a cup of water, season with salt and let it simmer for another 3 minutes.
Now, add the halved boiled eggs and turn off the heat. Transfer the Chettinad Muttai Masala into a serving bowl and serve.
Garnish with coriander leaves and serve the Chettinad Muttai Masala along with Kerala Parotta and Tomato Onion Cucumber Raita for dinner.