Andhra Style Vankaya Kothimeera Karam Recipe – Brinjal Cooked With Spicy Coriander Mix Recipe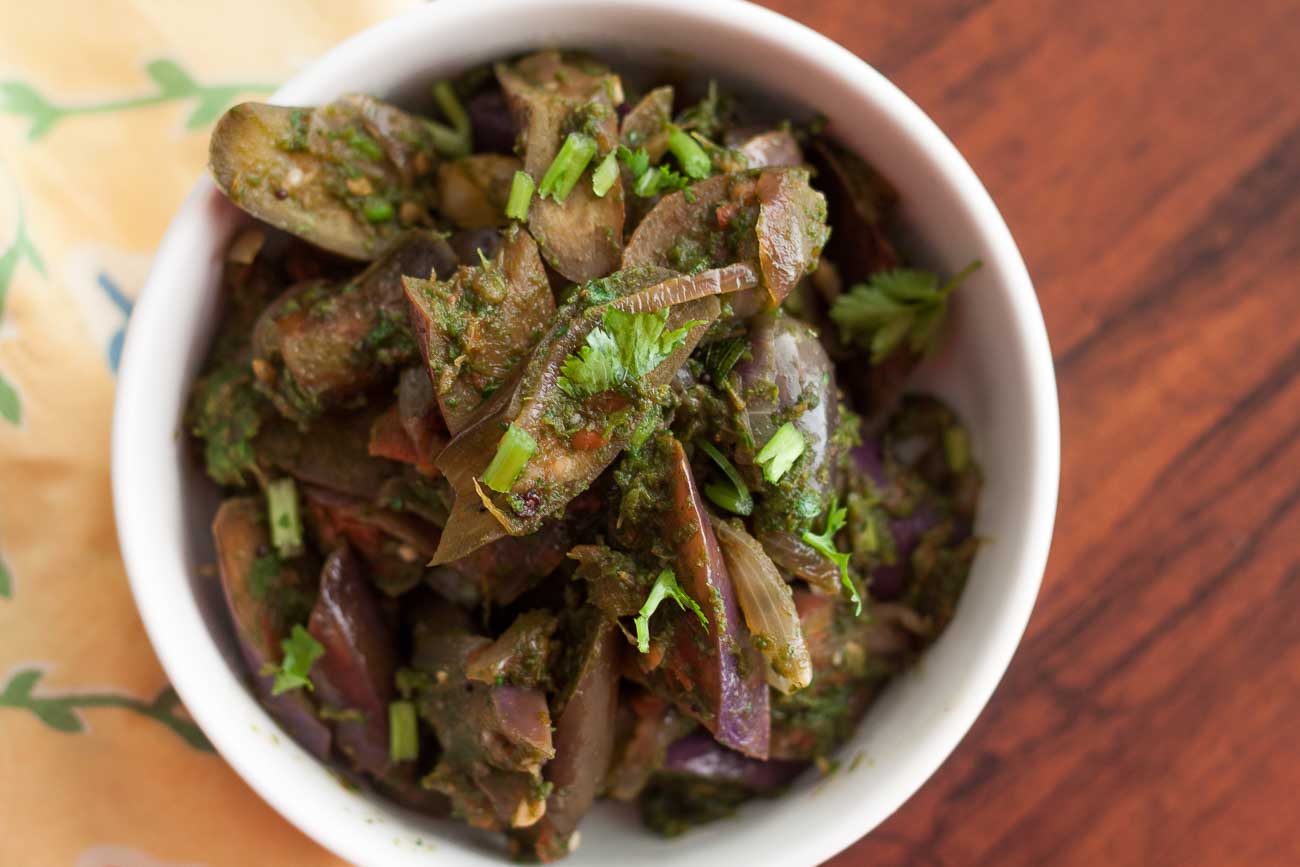 Vankaya Kothimeera Karam recipe is a classic Andhra style brinjal cooked in a very aromatic spicy coriander masala. 
It is quite flavourful and spicy that makes for a delicious accompaniment with Steamed Rice, Ghee and Lemon Rasam or even with phulkas.
Serve Vankaya Kothimeera Karam along with Tomato Onion Sambar and steamed rice with a dollop of ghee doe a weeknight dinner.
If you like this recipe, you can also try other Dry vegetable recipes such as