Baked Salmon Recipe Flavored With Herbs And Tartare Dip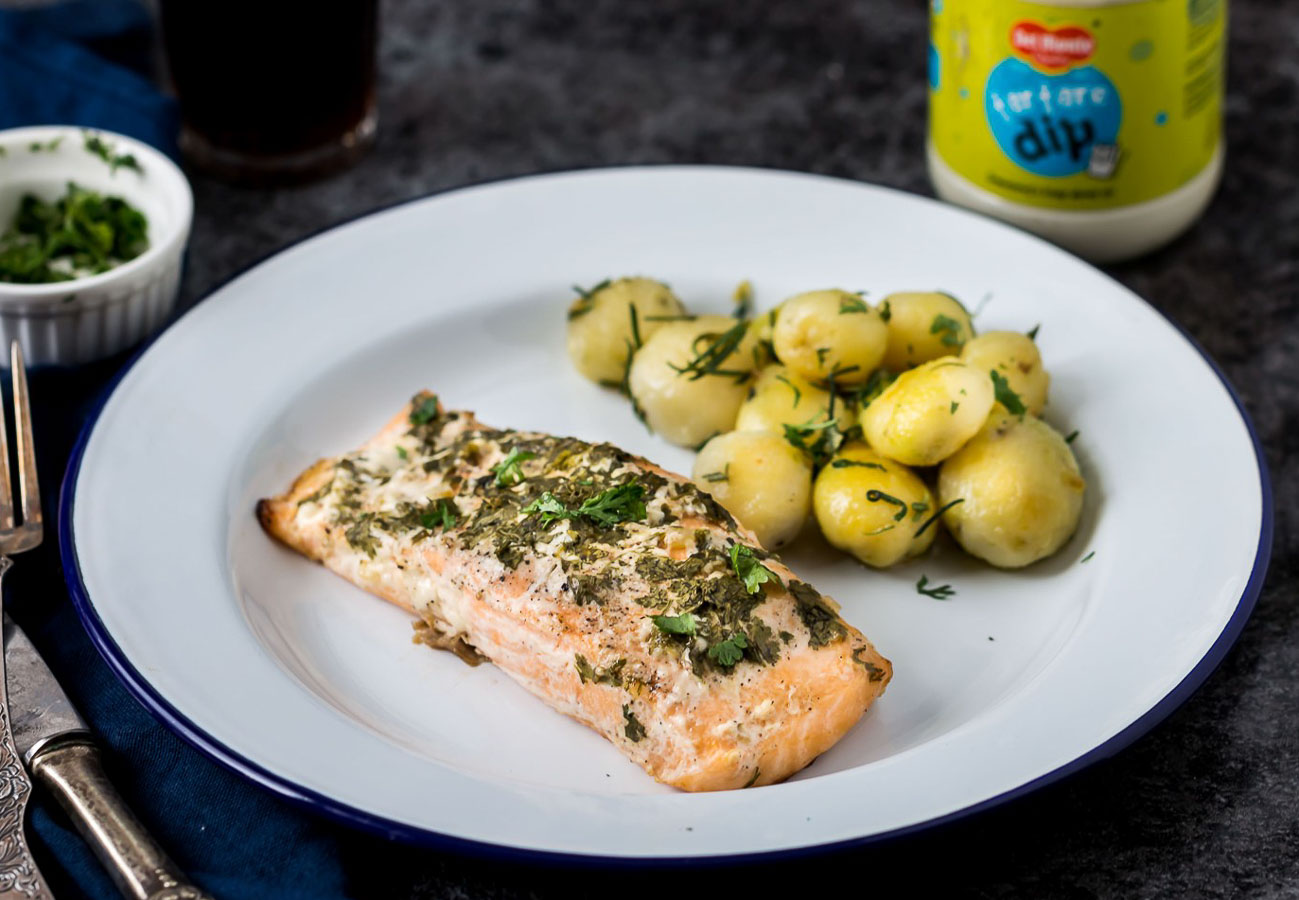 You probably would have been using mayonnaise as spread and dips, how about using it as a flavor enhancing agent? Mayonnaise is so versatile and delicious that it is becoming the "must have" condiment in all households. It's an all purpose condiment. It can take any flavors, any combinations and still be one of the most delicious finger licking condiment that you will love.
Del Monte's new range of mayonnaise is something that I have been super excited about. It's like a new revolution in the world of dips and sauces. The moment I got these wonder jars I decided I will use it differently to make food more exciting to eat.
Del Monte Tartare Dip is an exquisite mix of eggless mayo, gherkin bits that give it a delicious crunchy bite. A beautiful Norwegian fillet seasoned with salt and pepper, sprinkle fresh herbs then generously spread with Del Monte Tartare Dip at least 1/4 inch thick and then baked in an oven until is salmon is cooked through.
This baked salmon is way too easy to make, and the well seasoned fillet with a tangy crust with little tiny pieces of onions, gherkins gives a nicely soft salmon with loads of flavor in it.
Super moist, slight tangy delicious baked salmon cooked with Del Monte Tartare Dip will be you favorite weeknight dinner, that's ready is less than 30 minutes.
Serve the Baked Salmon Recipe Flavored with Herbs and Tartare Dip and serve as a side dish for dinner or even as a starter for parties along with a party meal of Tofu Parmigiana Recipe with Spaghetti and Tomato Basil Sauce and Tiramisu Recipe .