Roasted Beet Feta Salad Recipe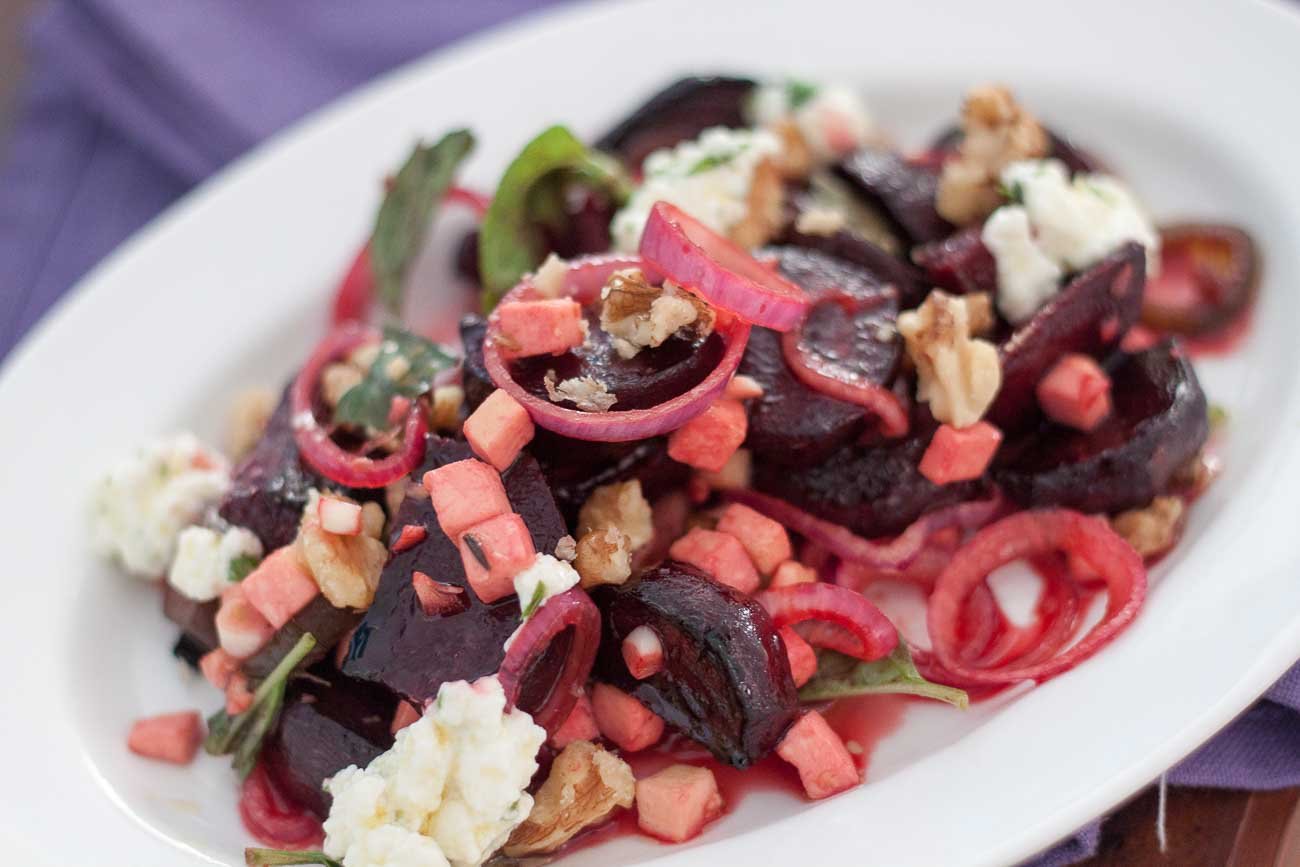 Roasted Beet Feta Salad Recipe is a warm winter salad that uses charred roasted beet tossed with crunchy onion rings, fresh light feta cheese and nutty walnuts. The red wine vinaigrette and the olive oil dressing blends well with the salad and gives it a rich flavour to the whole dish.
The recipe uses Figaro Olive oil for roasting the beets which helps in building the flavour and as well as it is healthy. Extra virgin olive oil is great for salads and cold cooking and brings in a whole lot of goodness for your heart.
Serve the Roasted Beet Feta Salad Recipe along with Spinach And Feta Cheese Rotolo Recipe as a side dish to enjoy your warm sunday meal.
If you are looking for more beetroot recipes here are some :