Methi Lachha Paratha Recipe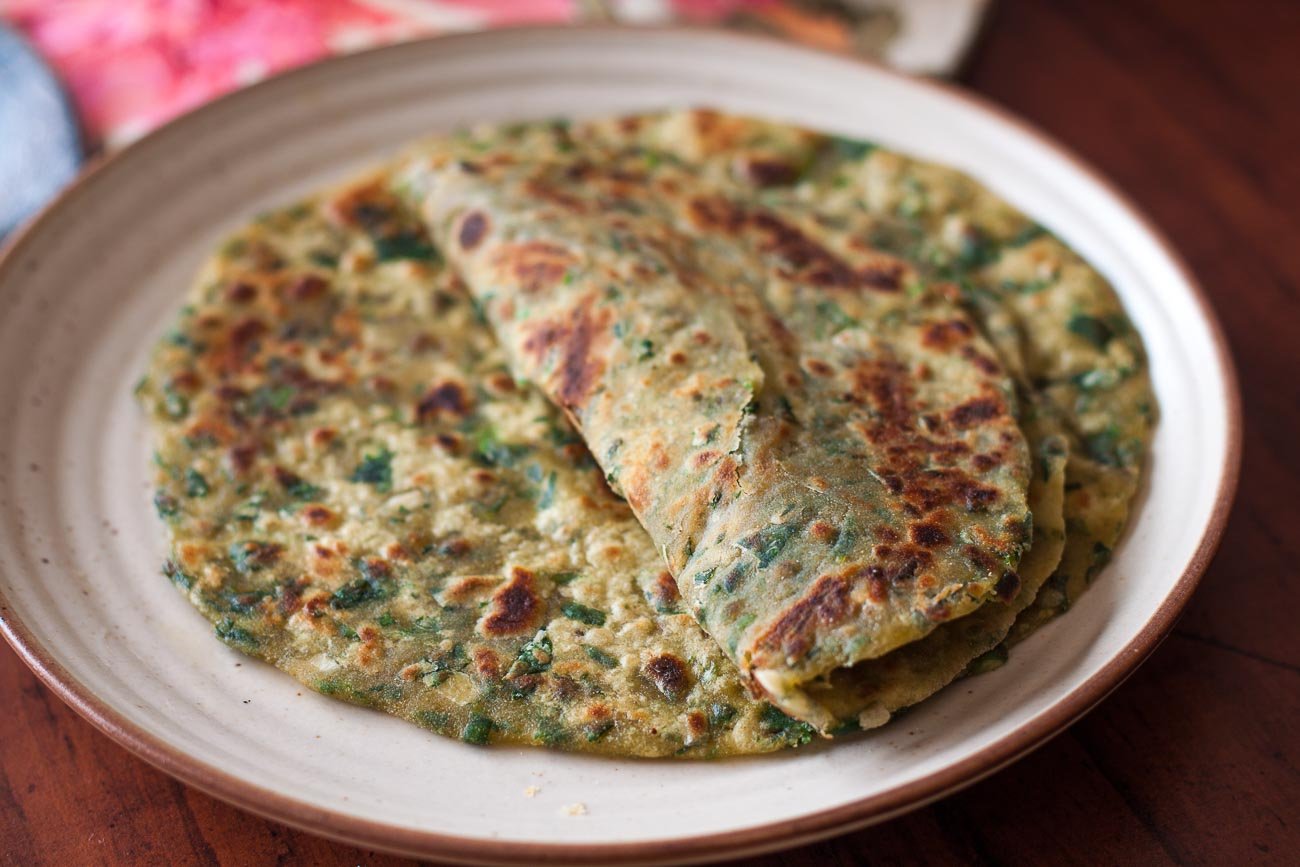 Methi Lachha Paratha Recipe is one of the Basic staple food from the North part of India. It comes under the category of thepla, but in this recipes, we have added a twist by folding it and rolling it so that it becomes flakier.
By adding methi leaves (fenugreek leaves) to the dough it not only differs in flavor but also has its own benefits. By consuming these leaves in our regular diet, it will help us in providing a good amount of calcium and Iron.
You know oil is a very essential part of our diets in India. So it is very important that we pick the right oil, as it goes a long way to maintain your health. Olive oil not only helps you prevent multiple illnesses but is very good for your bone health.
Serve the Methi Lachha Paratha along with Mango Achar, Paneer Butter Masala or your favorite Vegetarian Gravy for a weeknight dinner or even for breakfast along with a chutney.
If you are looking for more Indian Bread Recipes here are some :