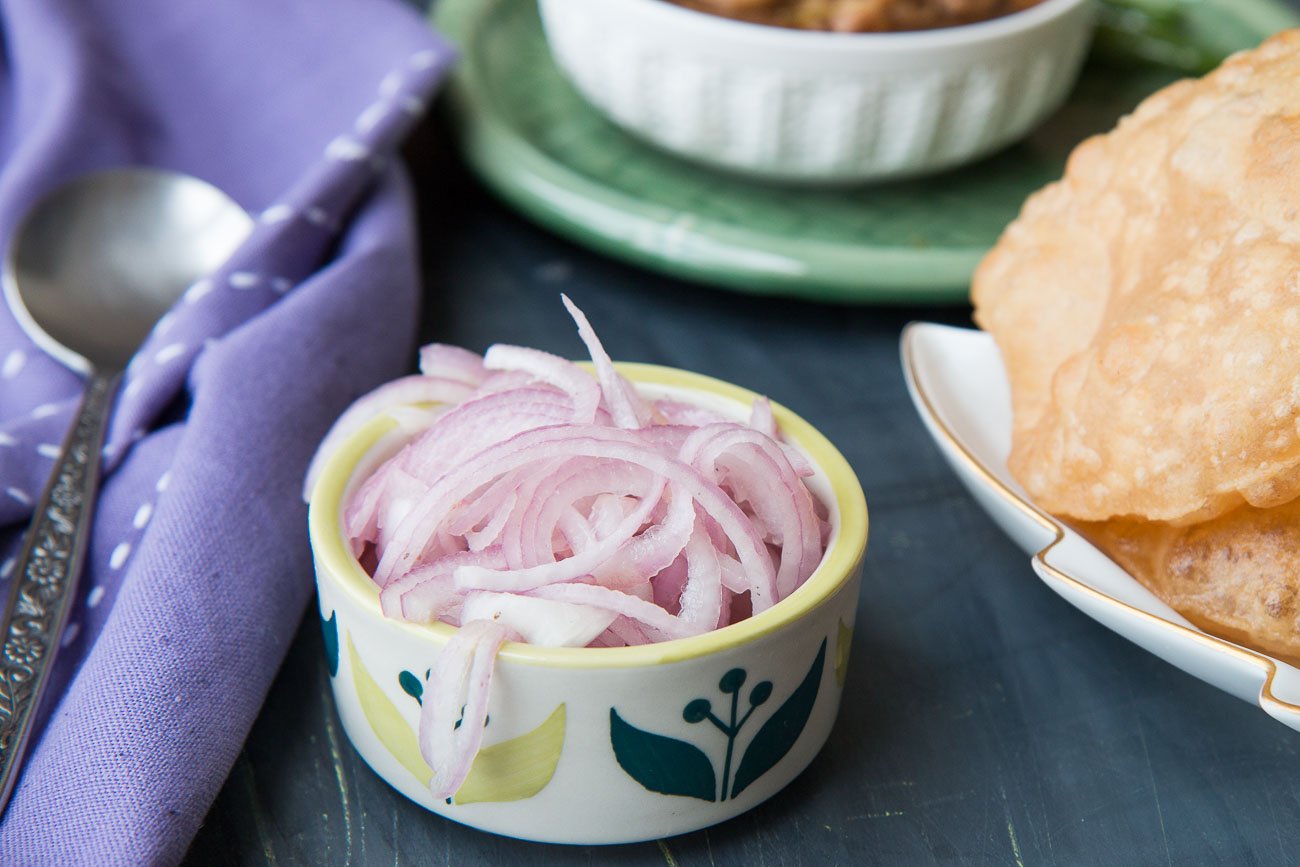 How to make Pickled Onions Recipe is a technique used to soak the sliced onions in an acidic solution like lemon juice and bit of salt. This will enhance the flavour of the onion and can be used in various other dishes just to add the crunchiness as well taste. This technique does not require any cooking involved. It is just mixing up in the brine solution and rest for few hours. 
After pickling the onions, it can be stored in a mason jar or any other air tight jar for further usage in the other dishes. Once it is rested for sometime in the  the onions will get a pinkish tint. 
Serve the Pickled Onions along with Smoked Tandoori Paneer Tikka and Matar Paneer Kulcha  and enjoy your meal.
Here are a few more simple recipes to try