Chocolate Glazed Coconut Macaroons Recipe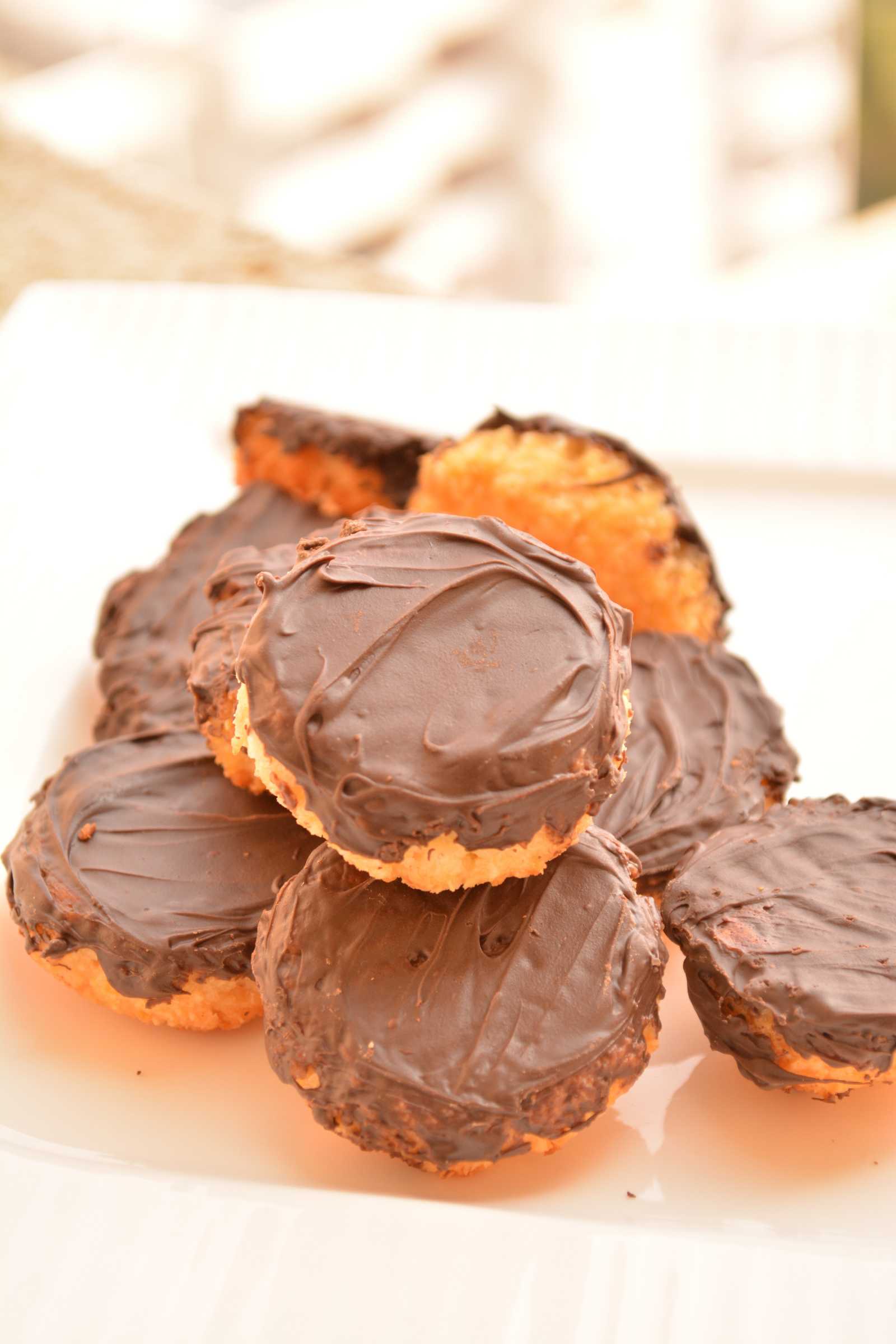 To begin making Chocolate Glazed Coconut Macaroons Recipe, Preheat oven at 180 degree celcius.
In a bowl, add shredded coconut, sweet condensed milk, vanilla extract, salt, mix to combine and keep it aside.
Take another bowl and beat egg whites until it becomes fluffy.
Slowly mix egg white into coconut mixture. Fold and mix in order to get a light airy mixture.
Preheat the oven at 180 degree C for 10 minutes.
Drop the coconut mixture on baking sheet with help of tablespoon, spacing one inch apart.
Bake Coconut Macaroons for 10-15 minutes or till the bottoms & sides are deeply golden and top is lightly golden.
Take the baking tray out and let it cool down.
Now melt the chocolate in microwave (low temperature for 2 minutes) or in a double boiler. Dip the bottoms of the macaroons in chocolate and place them on a parchment paper.
Refrigerate Chocolate Glazed Coconut Macaroons for about 10 minutes or till the chocolate solidifies.
Serve Chocolate Glazed Coconut Macaroons Recipe with a cup of hot Masala Chai at a tea party or with Peanut Butter Oats & Banana Smoothie for an after school snack.