Chana Kanghou Recipe – Manipuri Style Kala Chana Sabzi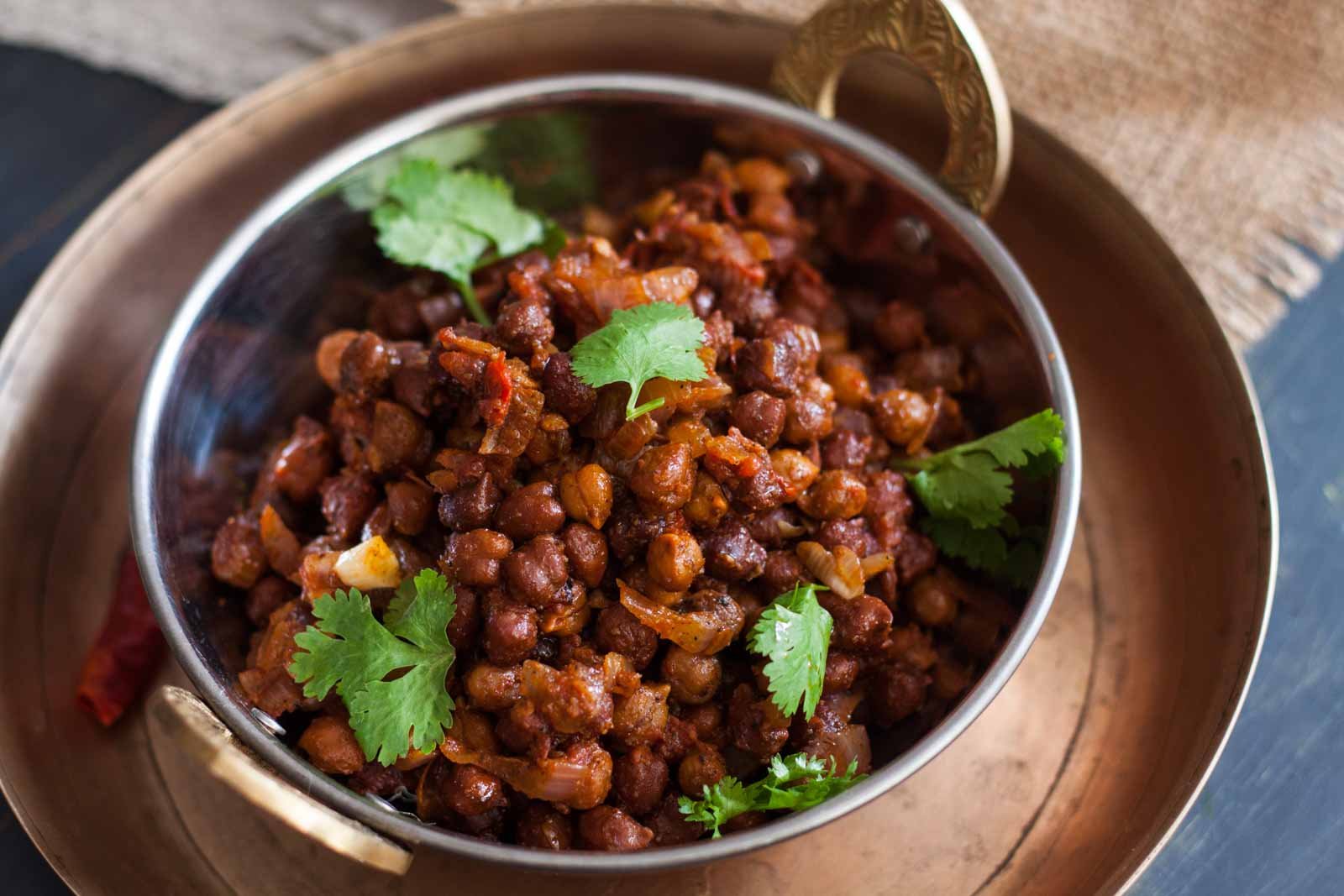 To begin making the Manipuri Style Chana Kanghou Recipe, soak the chickpeas in water for about 4 hours or overnight.
After soaking pressure cook the chickpeas in a pressure cooker with water and salt for about 5 whistle. After 5 whistles turn off the heat and let the pressure release naturally.
Once the pressure has released open the pressure cooker and then strain the water from the chickpeas. Keep aside.
Now heat a skillet with oil, add the cumin seeds and let them splutter.
Once the cumin seeds have spluttered add the onions and green chillies. Saute the onions and green chilli till the onions become golden brown.
Once done, add in the tomatoes and saute them well, you can add a little more salt to help cook the tomatoes faster.
After the tomatoes have softened add in the red chilli powder, coriander powder and saute for a minute.
Once done, add your cooked chickpea to the masala, 1/4 cup of water and keep mixing till the water evaporates and becomes little dry.
Once done turn off the heat and transfer the Manipuri Style Chana Kanghou  to a serving bowl. Garnish with coriander leaves and serve.
Serve the Manipuri Style Chana Kanghou Recipe along with a Palak Dal and Tawa Paratha to make it a meal.