Mango Cream Popsicle Recipe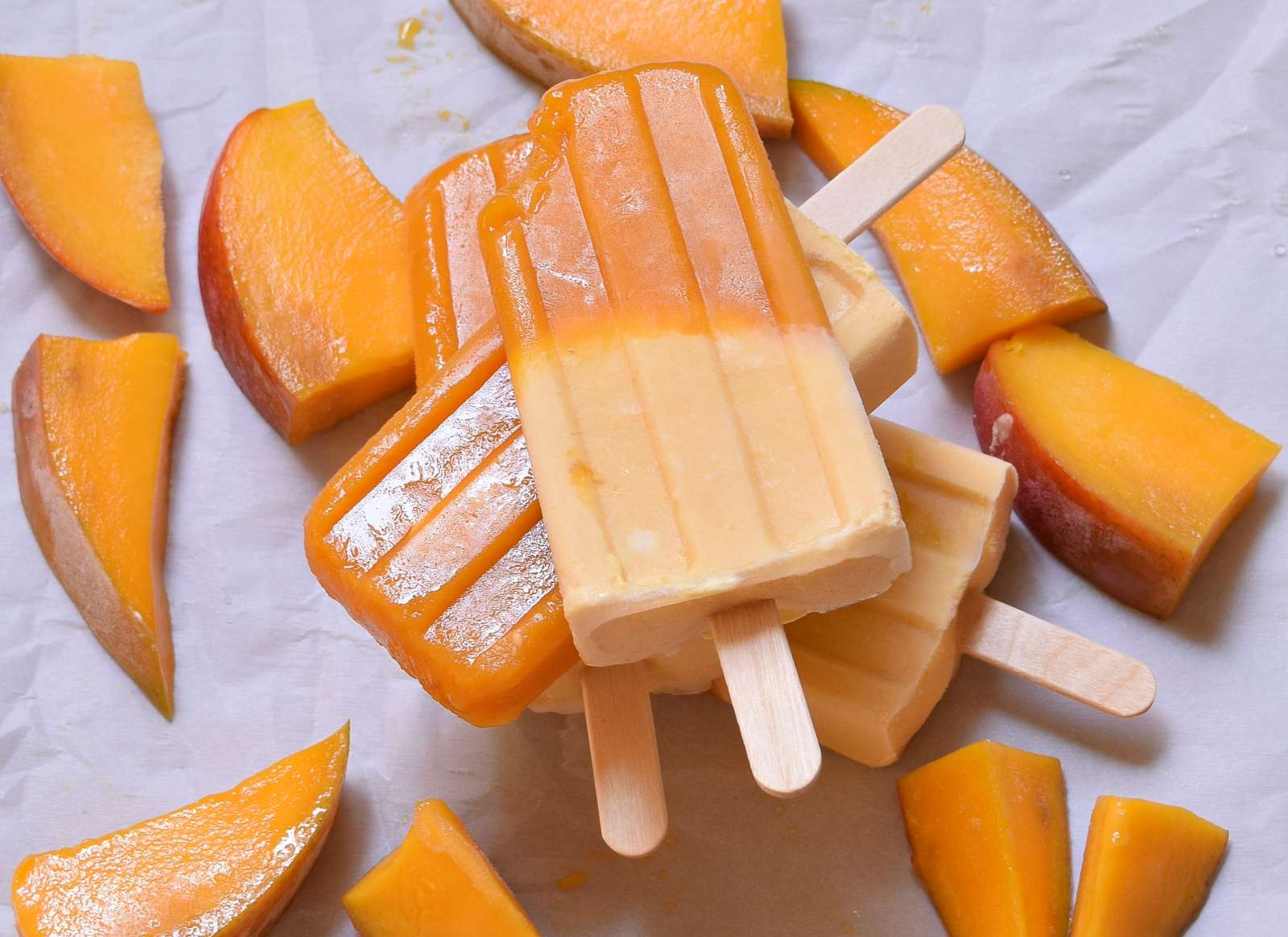 Summer is here and so is the mango season. Here is a cool Popsicle recipe to try, with Mango Cream Popsicle Recipe. This recipe uses very few ingredients and is filled with goodness of seasonal mangoes and Greek yogurt.
Creamy, smooth and oh so good, they are the perfect treat for your kids. Keep your fridge stocked with this healthy and delicious Popsicle this summer to avoid store bought sugar filled ice creams.  
Make these Mango Cream Popsicle Recipe for your kids and serve on hot summer days along with a Peanut Butter Banana Sandwich Recipe in the evening.
If you like this Mango Cream Popsicle Recipe, try more Popsicle recipes for your kids this summer