Watermelon Basil Green Tea Recipe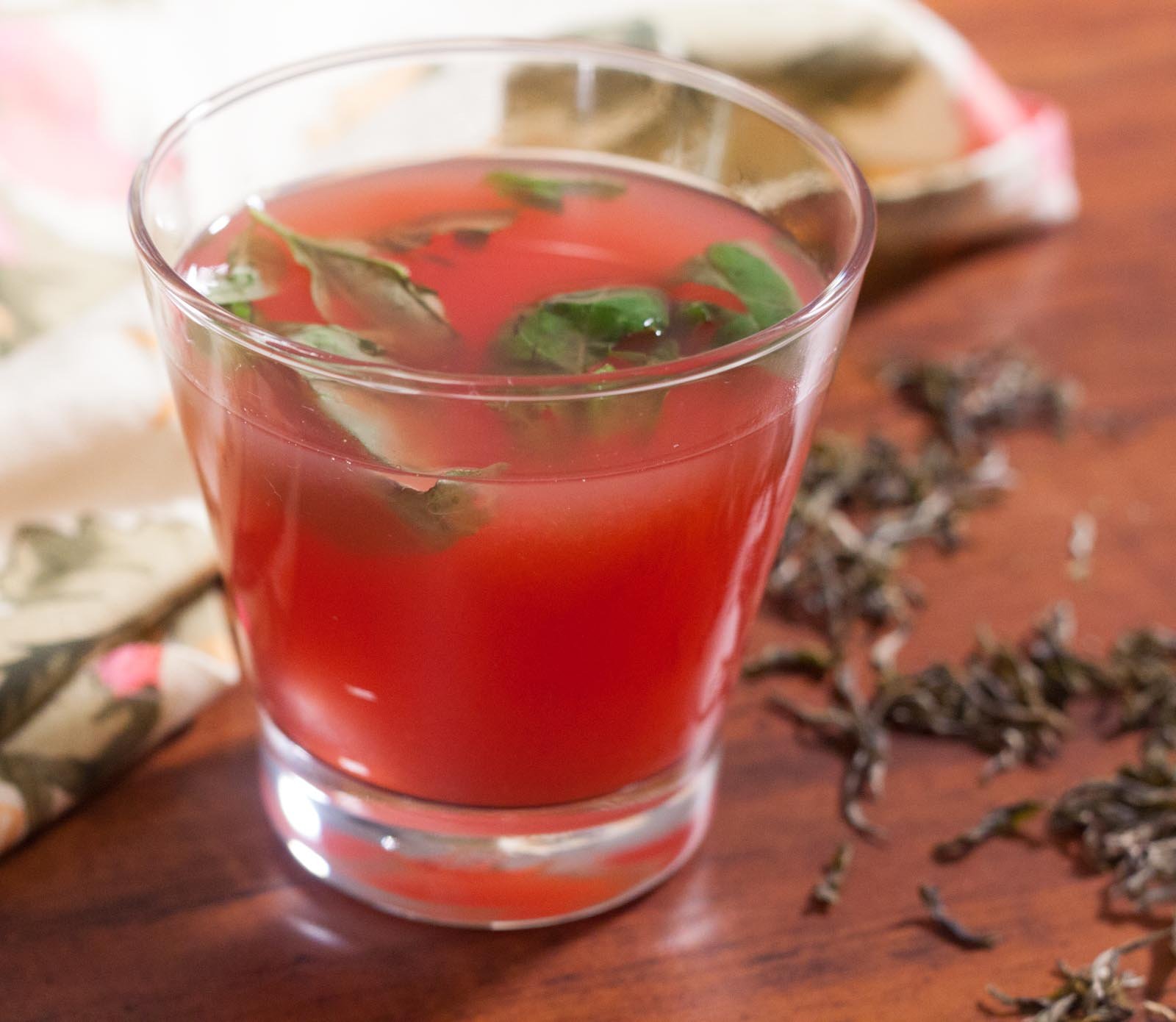 Watermelon Basil Green Green Tea Recipe is a wonderful drink that can be served for parties or a summer drink. The flavours from the fresh watermelon when infused with Sei White Tea creates a lovely refreshing drink. Basil leaves gives in the complete finish to the mocktail adding a refreshing touch to the flavors.
White Tea undergoes the least amount of oxidation and has a soft, delicate flavour compared to other tea variants like green, oolong or black tea. While the tea itself ages gracefully, it is rich in antioxidants, great for digestion, weight loss and also helps you get a good night's sleep.
Serve the Watermelon Basil Green Tea  as a drink for your parties along with a Roasted Vegetable Tart  or Paneer Cheese Puffs Recipe as a starter.
If you are looking for more Tea Recipes here are some :