Passion Fruit- Shrikhand Shots Recipe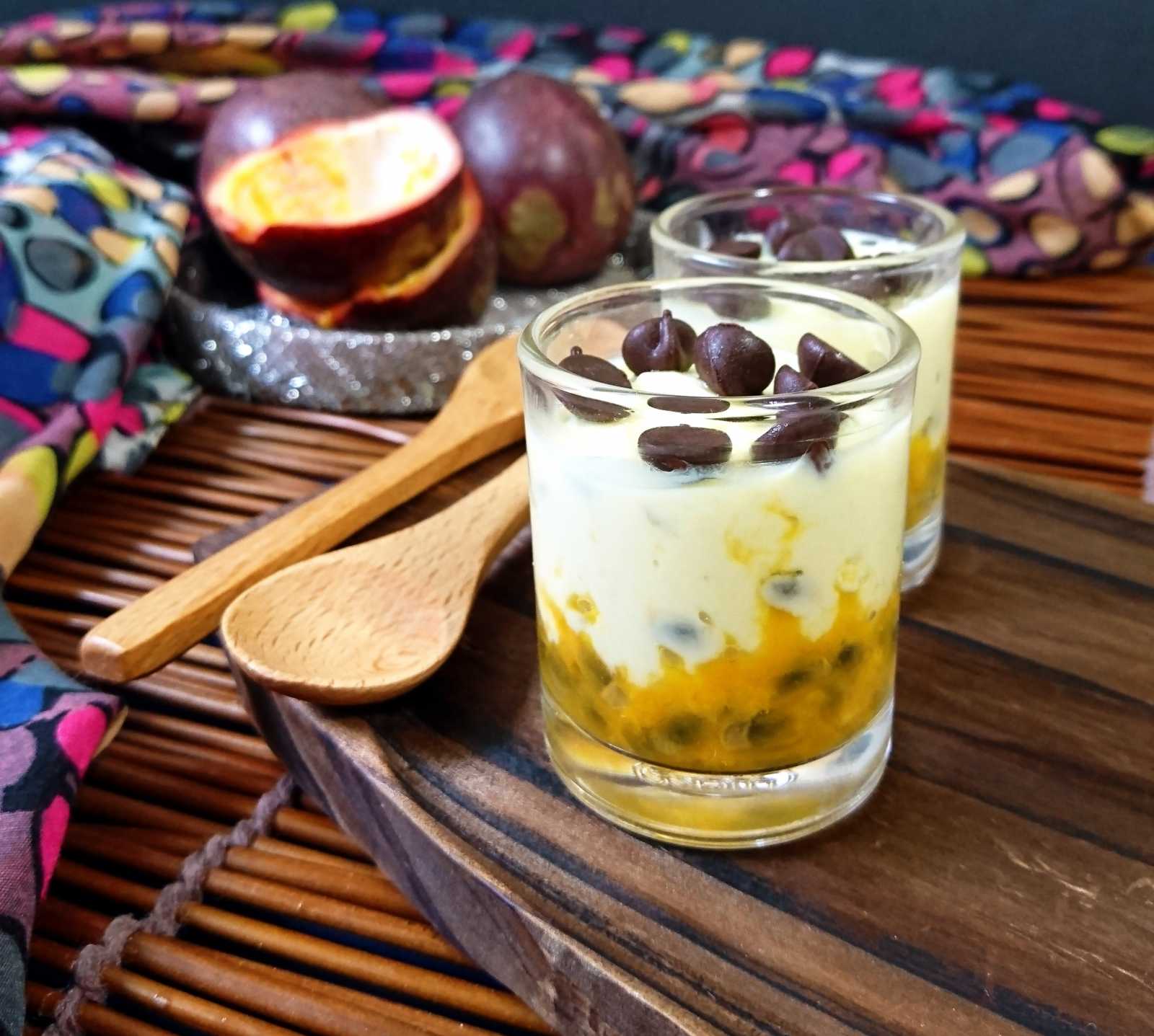 Passion Fruit- Shrikhand Shots Recipe is a yummy and delectable combination of traditional shrikhand with passion fruit pulp, presented in shot glasses and topped with chocolate chips.
The tartness of the passion fruit pulp complements the sweet creaminess of the shrikhand. The passion fruit seeds and chocolate chips add an element of crunch as well.
Surprise your guests with this fusion dessert. The main benefit of this dessert is that it can be prepared in advance. Plus you don't need to worry about serving the dessert at the last moment. Just prepare this dessert and refrigerate them in shot glasses or your favourite small bowls and you are good to go. 
Serve Passion Fruit- Shrikhand Shots Recipe after a festive meal of Matar Paneer Recipe , Whole Wheat Palak Naan Recipe, Saunf Aloo & Dal Kebab Recipe , Saffron Pilaf Recipe  and Yellow Pumpkin Dal Recipe for a complete dinner meal.
If you like this recipe, take a look at more recipes like