Pudina & Dhaniya Raita Recipe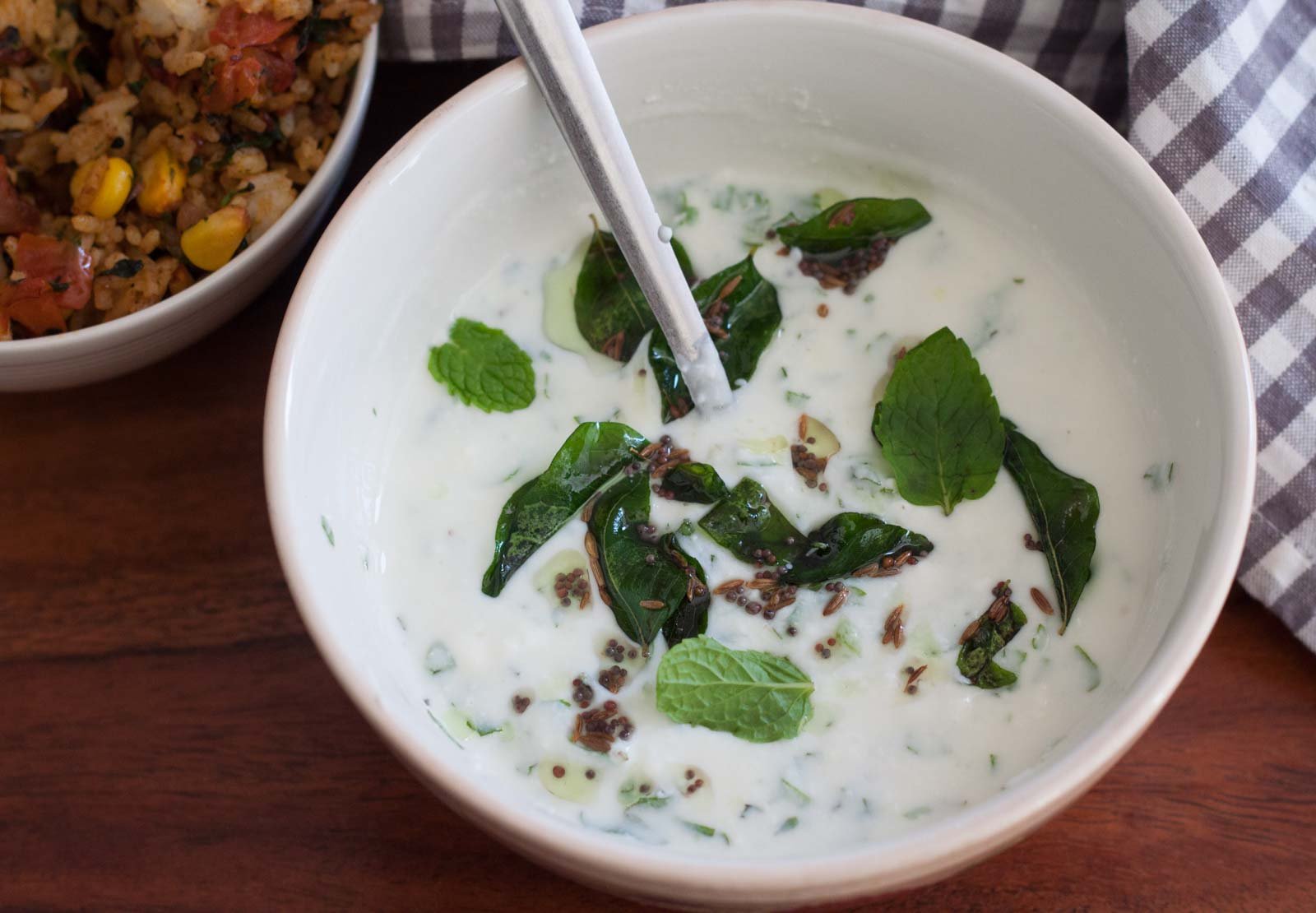 Pudina & Dhania Raita Recipe is so refreshing to be had along with Indian Main courses. The two most widely used Indian herbs are the coriander and mint leaves, these two have two distinct flavor and beneficial for the body in many ways. Coriander leaves are rich in Vitamin C, potassium, dietary fibers and they are really good for diabetic patients. Pudina on the other hand is a very good herb for aiding with digestive problems.
Serve the Pudian & Dhania Raita Recipe along with Spiced Cabbage Rice or Paneer Pulao With Green Peas with Aloo Parwal Sabzi by the side to pack it for your everyday lunch. 
If you are looking for more Raita Recipes here are some :