Vegetable Clear Soup Recipe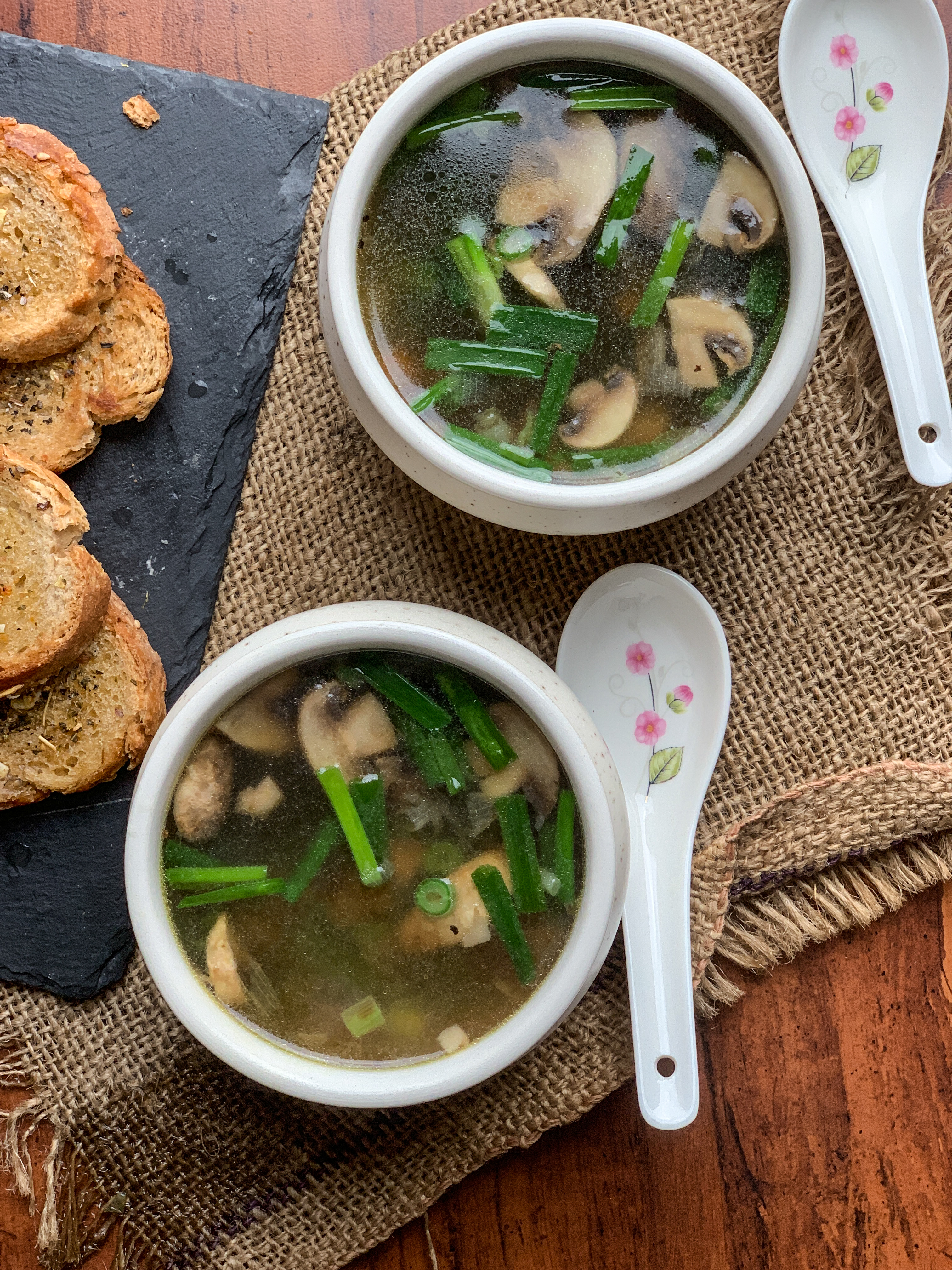 Vegetable Clear Soup Recipe is a comforting soup that one can have when we feel like having something light. Simple and hearty soup that has the goodness of all the vegetables and is perfect for a cold winter night.
This soup is very easy and quick to make and children will love this as well. Serve it for your parties or even for a weeknight dinner making your meals wholesome, light and fresh.
Serve the Vegetable Clear Soup Recipe along with Herb Mushroom Bruschetta and Vegetable Au Gratin with Cauliflower Carrots and Beans for your weeknight dinner.
If you are looking for more Soup Recipes, here are some that you can make for your everyday meals: