Kongunadu Style Vetrilai Sadam Recipe – Betel Leaves Rice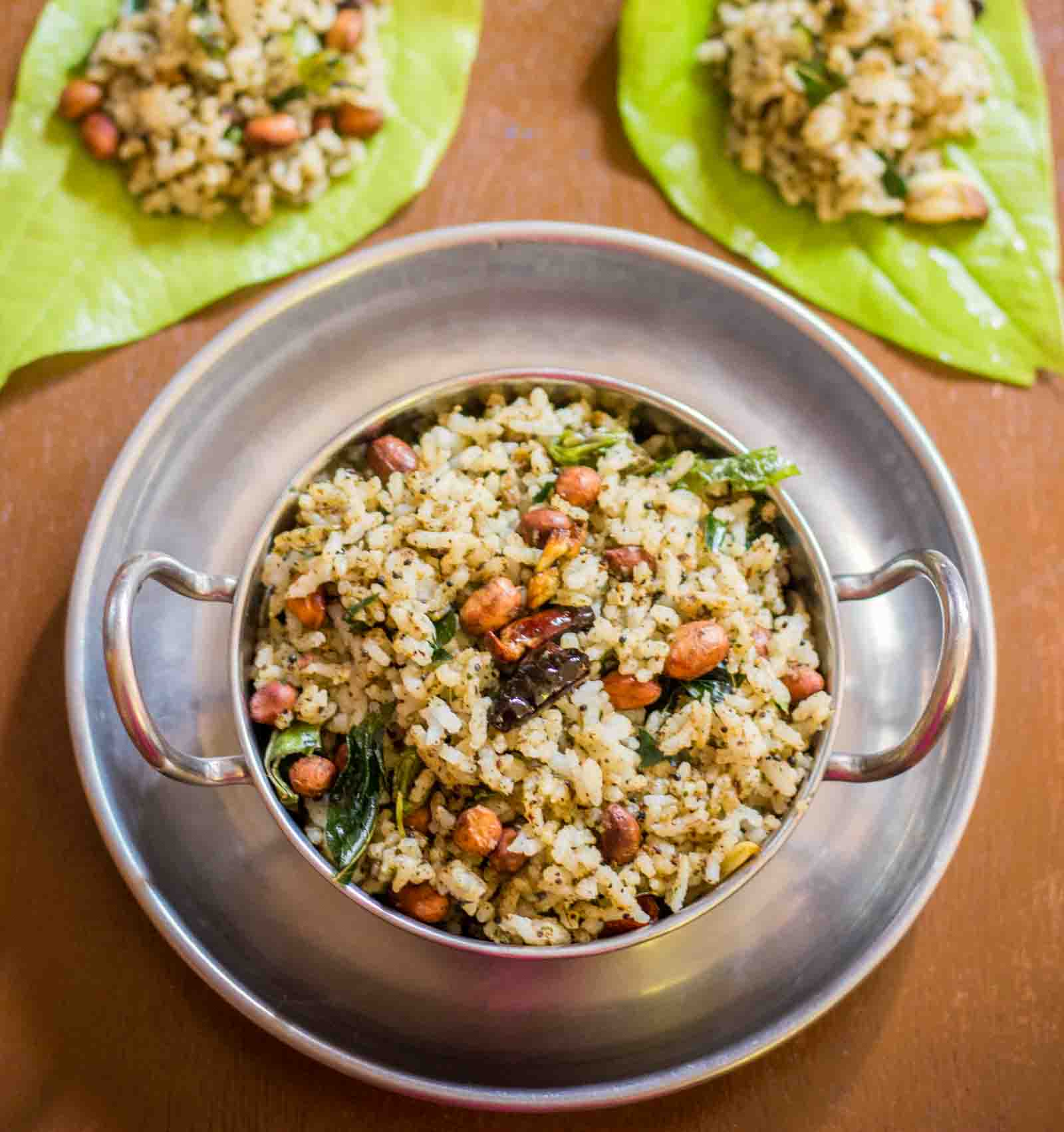 Vetrilai Sadam or Betel Nut Leaves Sadam is a traditional Kongunadu special variety rice. It is healthy, flavorful and tasty that gets a peppery flavour from the betel nut leaves. Preparing this rice requires grounded masala that adds the flavor to it. Betel leaves has many health benefits, it is rich in calcium and aids in digestion. This rice has unique flavors of betel leaves and garlic.
Did you know: Betel Nut leaves are full of vitamins like vitamin C, B Vitamins and a very good source of calcium. In a lot of South Indian homes, betel nut leaves are chewed after lunch thereby increasing the intake of calcium into the system. 
Serve Vetrilai Sadam or Betel Nut Leaves Sadam along with Tomato Cucumber Raita and Masala Vadai for a wonderful Sunday lunch.
If you like this recipe, here are a few more Kongunadu Recipes