Curry Leaves Buttermilk Recipe – Curry Patta Chaas Recipe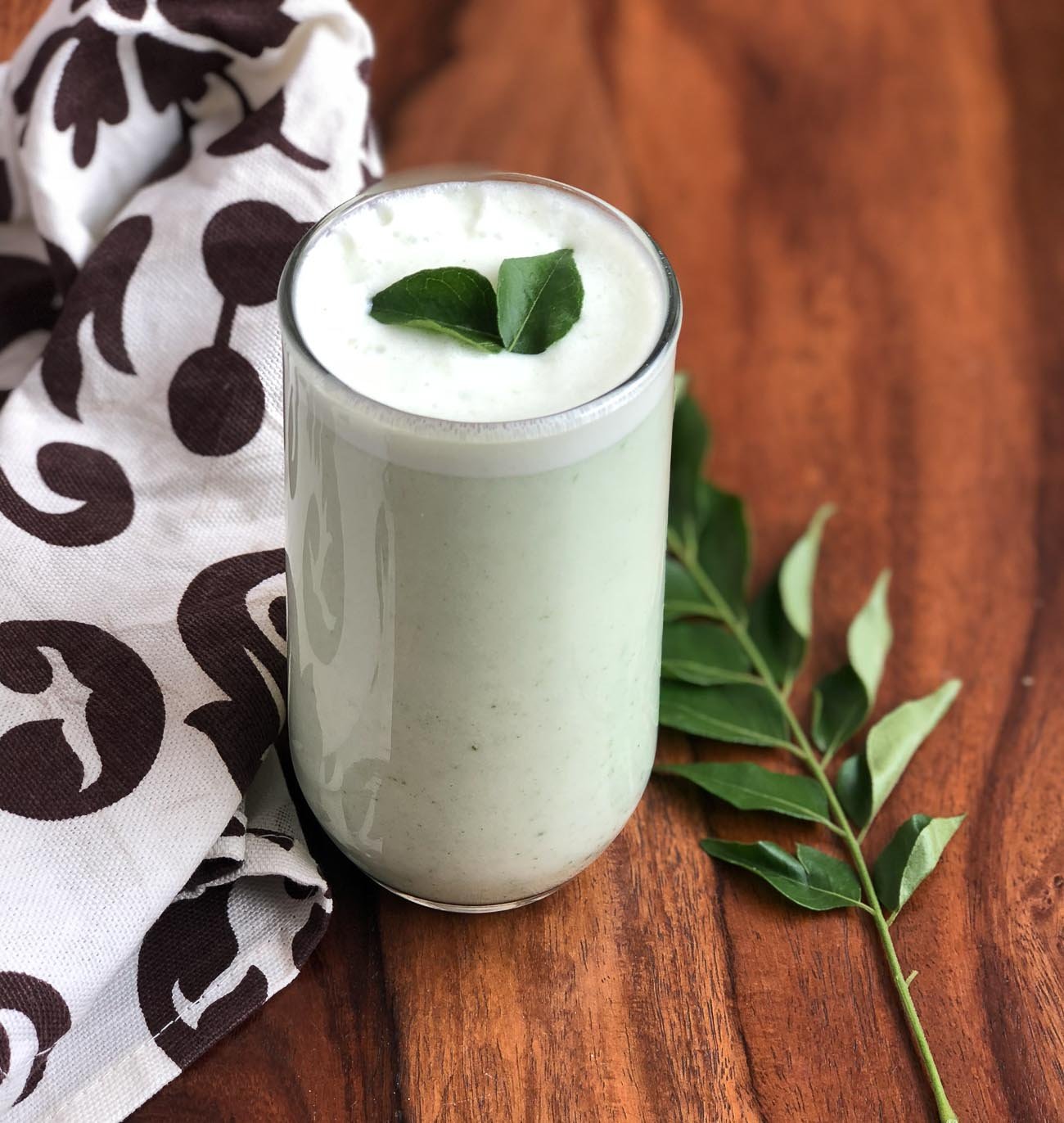 Curry Leaves Buttermilk Recipe, is cooling curd based Indian drink, popularly known as chaas. It is simple to make and it a great summer cooler.This recipe here is flavoured with Curry leaves and green chilli giving it lovely South Indian notes. 
Did you know: Curry Leaf  is packed with carbohydrates, fiber, calcium, phosphorous, irons and vitamins like vitamin C, vitamin A, vitamin B, vitamin E, curry leaves help your heart function better, fights infections and can enliven your hair and skin with vitality.
Serve Curry Leaves Buttermilk Recipe along with a healthy meal of Iyengar Style Vendhaya keerai Pulao Recipe, Onion Bajji Recipe, and South Indian Kosambari Recipe With Raw Mango, Cucumber, Carrot & Beetroot for a complete meal. 
Try our other buttermilk/lassi recipes: