Cheddar Beer Bread Recipe – Cheesy Bread Recipe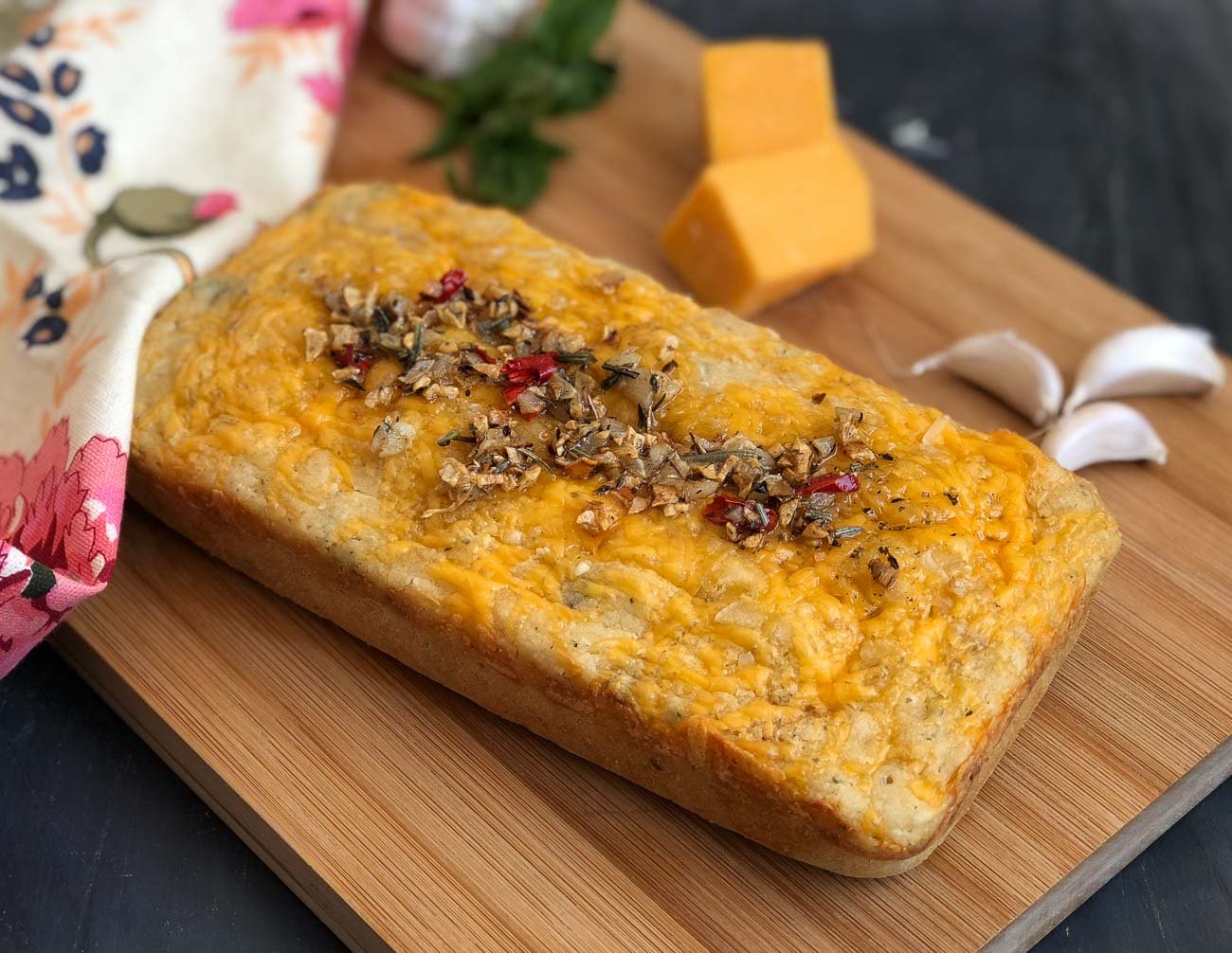 Our Cheddar Beer Bread Recipe is literally a quick bread that can be put together in no time. This combination of bitter-sweet beer with soothing cheese, and garlic & herbs is an absolute winner.
This recipe has no added eggs and the all purpose flour can be replaced with whole wheat flour. Serve the slices of this bread just as a snack with a dip or serve for a great breakfast option with some eggs. 
Serve this Cheddar Beer Bread Recipe along with some Tzatziki Recipe – A Greek Yogurt Dip and Hot Coffee Latte Recipe for an evening snack. 
If you are having this Cheddar Beer Bread Recipe as part of breakfast then serve it along with Spicy Moroccan Eggs Recipe or Spicy Jalapeno Scrambled Eggs Recipe and Chopped Spinach And Pomegranate Salad Recipe for a Sunday morning breakfast. 
If you like this Cheddar Beer Bread Recipe, take a look at some more Homemade Bread recipes: