Beans Mezhukkupuratti Recipe – Kerala Style Stir Fried Beans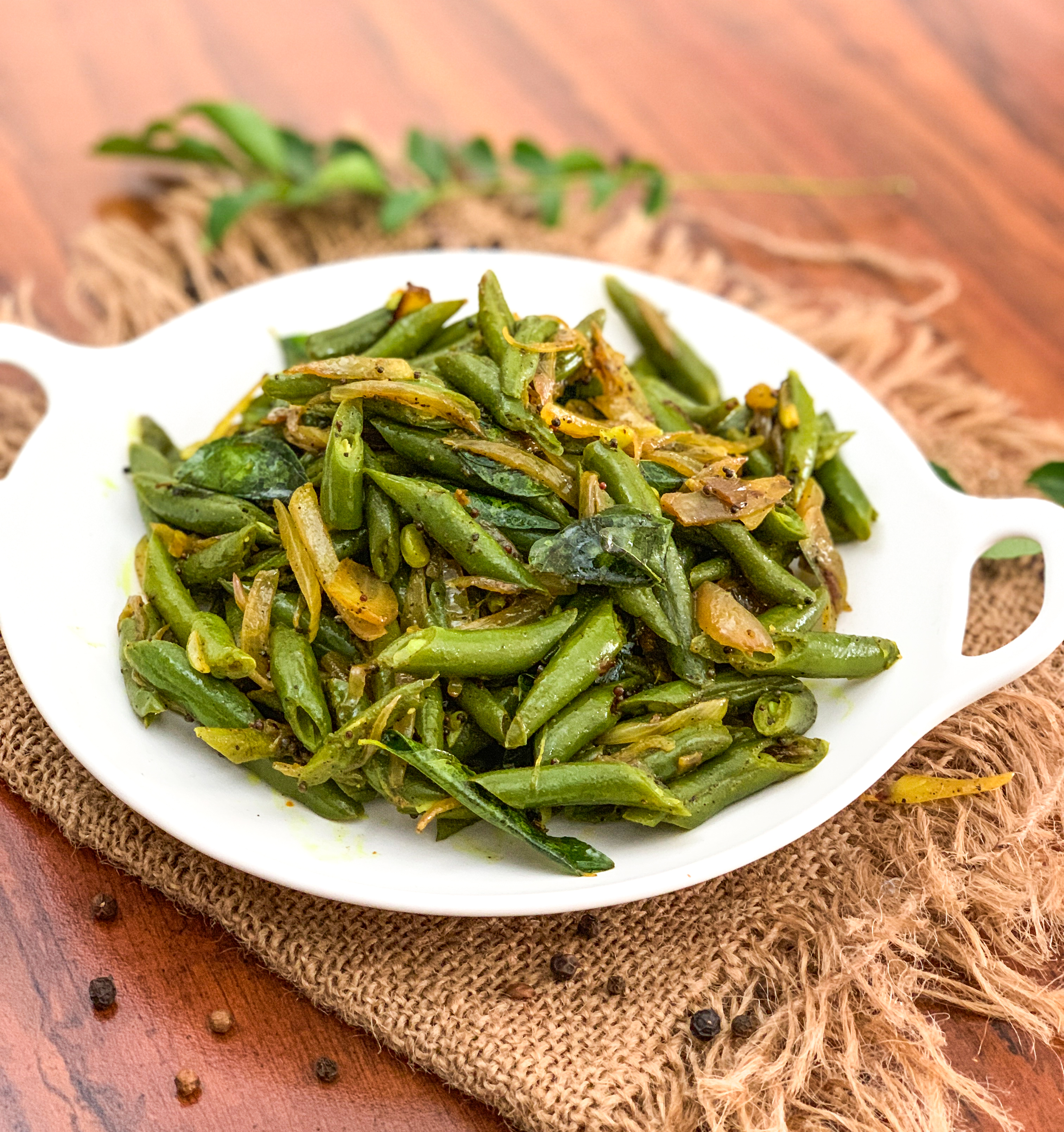 The Beans Mezhukkupuratti Recipe is a delicious dish where the beans are tempered with mustard seeds and curry leaves, cooked with onion slices and finished with turmeric powder, pepper powder which adds a beautiful mild flavours to the beans.
Mezhukkupuratti means stir fry in Malayalam. There are many kinds of stir fries that forms a part of the Kerala meal, however using French Beans is the most common stir fries which is had by the malayalis on an everyday basis. The beans are a healthy source of vitamins and fibre, that's the reason its regular inclusion in our diets is necessary.
Serve the Beans Mezhukkupuratti Recipe (Kerala Style Stir Fried Beans) along with Kerala Red or White Rice, Arachuvitta Sambar Recipe, and Elai Vadam for a simple yet delicious Kerala inspired weeknight dinner.
If you like this recipe of Beans Mezhukkupuratti, here are a few more Beans Recipes that you can make for your everyday meals: