Ragi Wheat Phulka Recipe- Diabetic Friendly Ragi Roti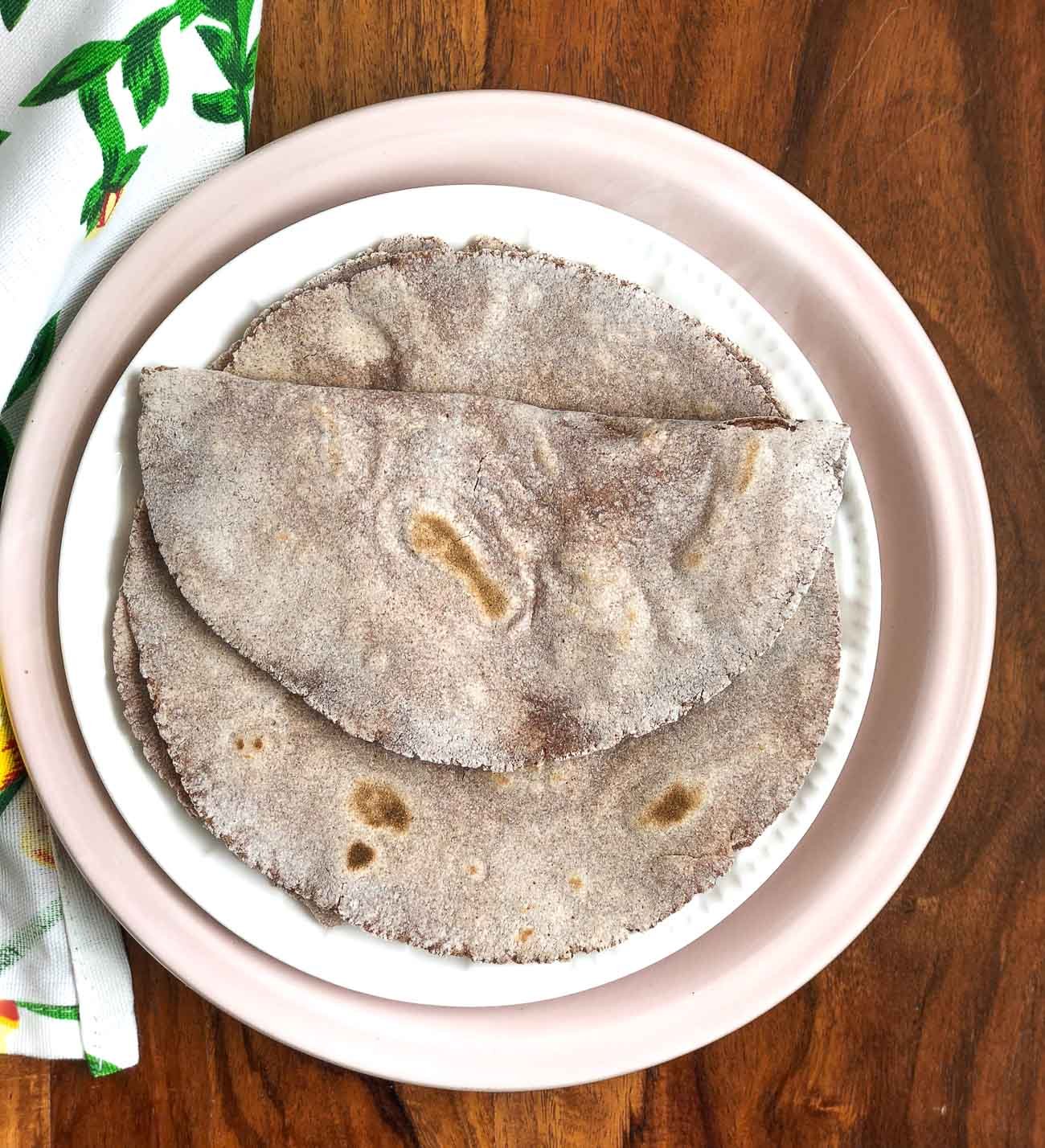 Ragi Wheat Phulka Recipe is a  Diabetic Friendly Roti, made by combining ragi flour along with whole wheat flour to make a phulka- a staple in almost all Indian households. 
Did you know: Ragi is rich in calcium, helps in weight loss, has a high fiber content, battles anemia, reduces blood cholesterol and also regulates blood sugar levels. Because of its low glycemic index, it helps reduce food cravings and slows down absorption of starch, thus helps in regulating the blood sugar for diabetic.
Serve this Ragi Wheat Phulka Recipe along with Horsegram Dal Recipe, Keerai Masiyal Recipe, Beetroot, Carrot & Cucumber Salad with Peanuts Recipe and Methi Raita Flavoured With Garlic Recipe for a complete Diabetic Friendly meal. 
Try our other Ragi Recipes: