Mango Shrikhand Taco Recipe – Sweet Mango Yogurt Dip Taco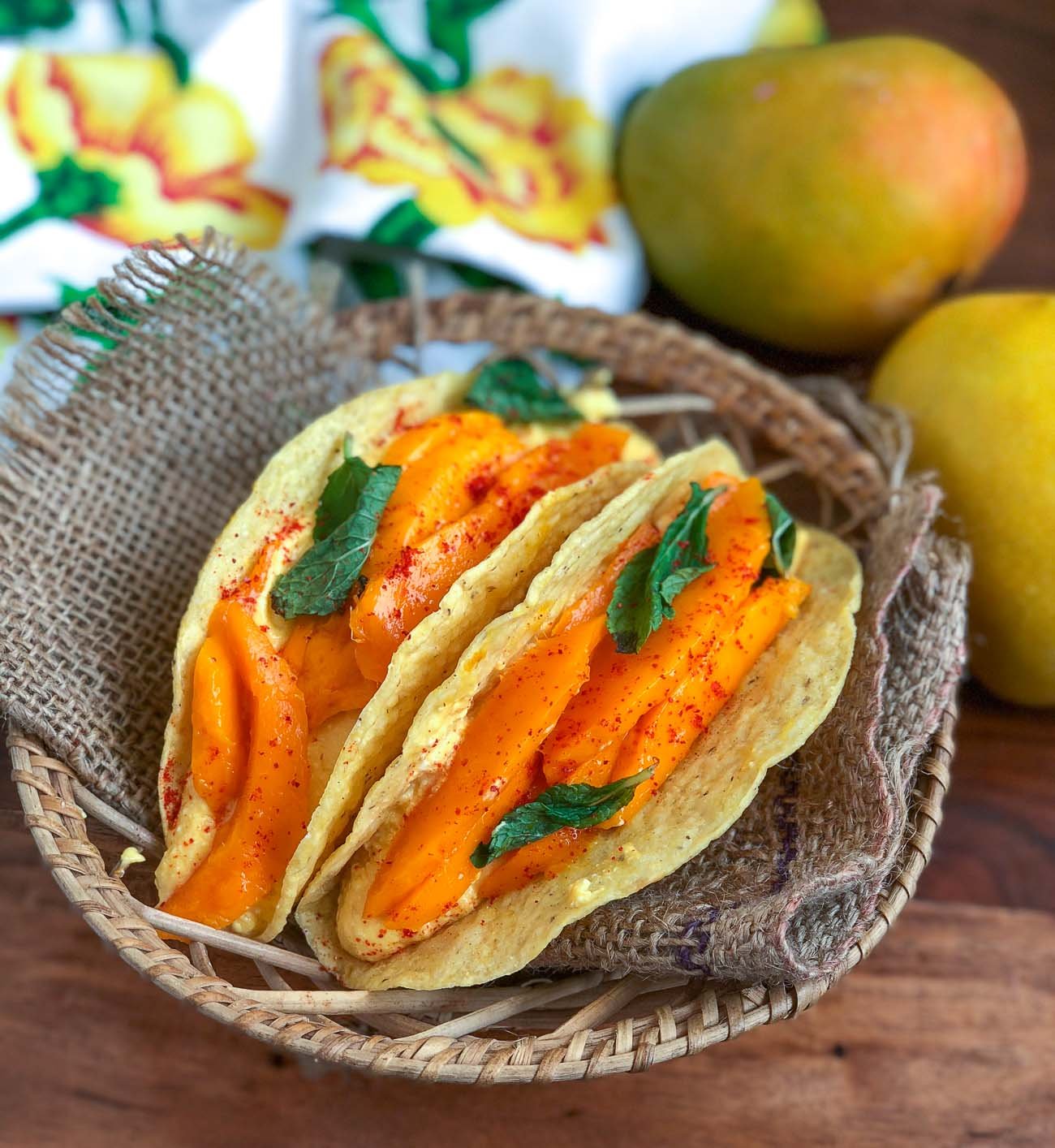 Mango Shrikhand Taco Recipe is a delectable dessert recipe, that is a fusion of the Gujarati mango shrikhand filled in a Mexican taco shell, sprinkled with some red chilli powder and salt to give that zing and garnished with fresh mint leaves. 
Come summer season, and the markets are flooded with mangoes of various varieties. This dessert tastes best with Alphonso mangoes. Fresh pureed mango pulp when mixed with creamy hung curd makes a great dessert on its own. Kids will find this Mango Shrikhand Taco exciting and you can serve it to them as an evening snack.
Serve the Mango Shrikhand Taco as dessert after a meal of Spinach & Corn Quesadilla Recipe and Red Bean Mexican Burrito Bowl Recipe. 
Try our other Taco Recipes :