Paneer Masala Dosa Recipe-Paneer Bhurji Dosa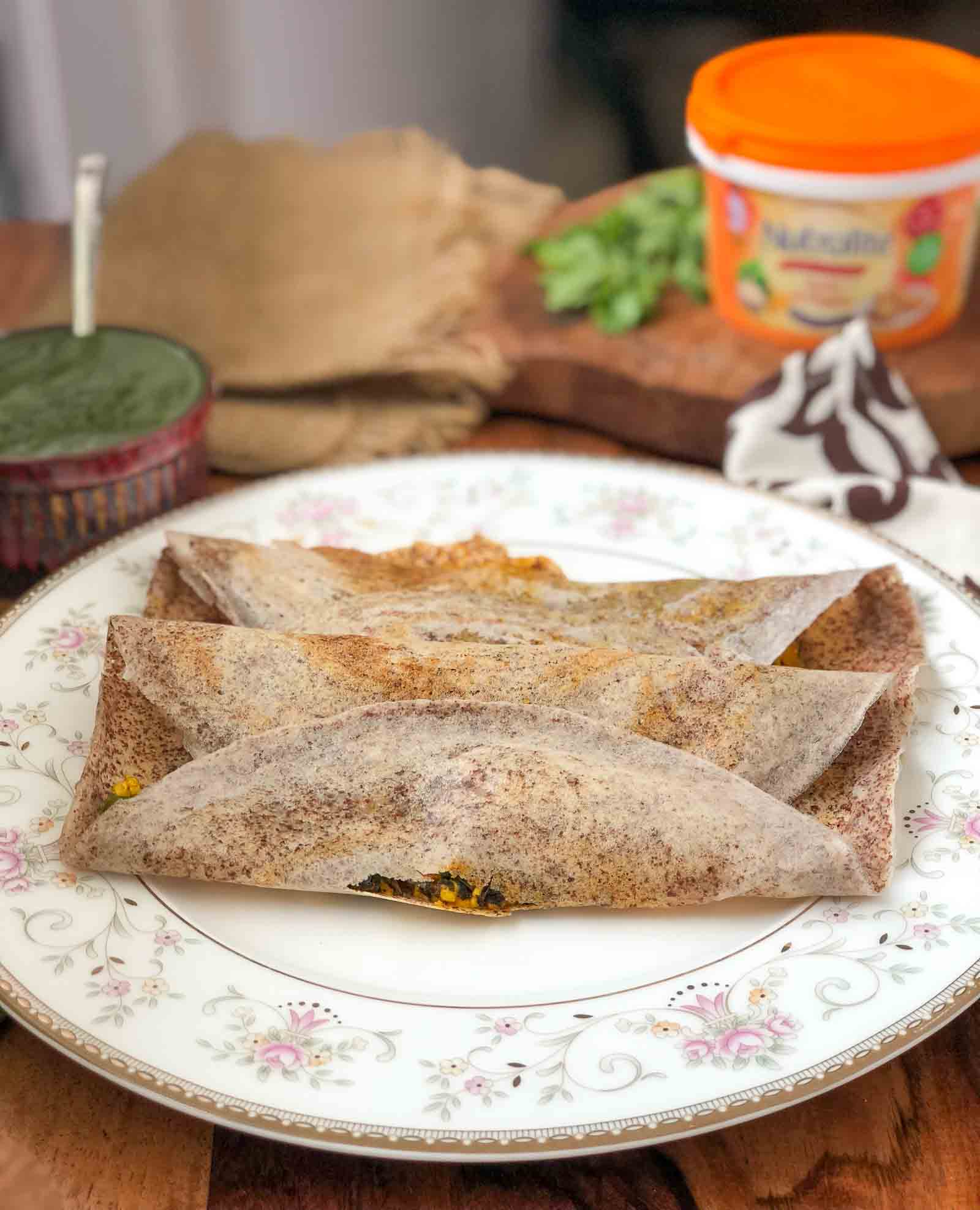 The Paneer Bhurji Recipe also known as the Paneer Masala Dosa is a delicious and wonderful take on the traditional classic Masala dosa that blends together the softness of cottage cheese with the crunchiness of capsicum.
The Paneer Masala/ Bhurji recipe is made with a subtle blend of spices like green chillies, turmeric powder along with sambar powder giving it mouthwatering flavors and taste. I have used Ragi Idli Dosa Batter to make the dosa making it more healthy and wholesome as well. 
In addition, I have used Nutralite Garlic & Oregano Spread which brings in a lot of flavor into the paneer bhurji. It not just adds taste to the dish, but is also enriched with vitamins and is low in saturated fats.
Serve the Paneer Masala Dosa Recipe/ Paneer Bhurji Dosa along with Coconut Chutney and a cup of Filter Coffee for a delicious weekday breakfast or a special Sunday Brunch.
If you like this dosa recipe, you can also try other dosa recipes like