Chocolate Marble Cake Recipe Using Preethi Electric Pressure Cooker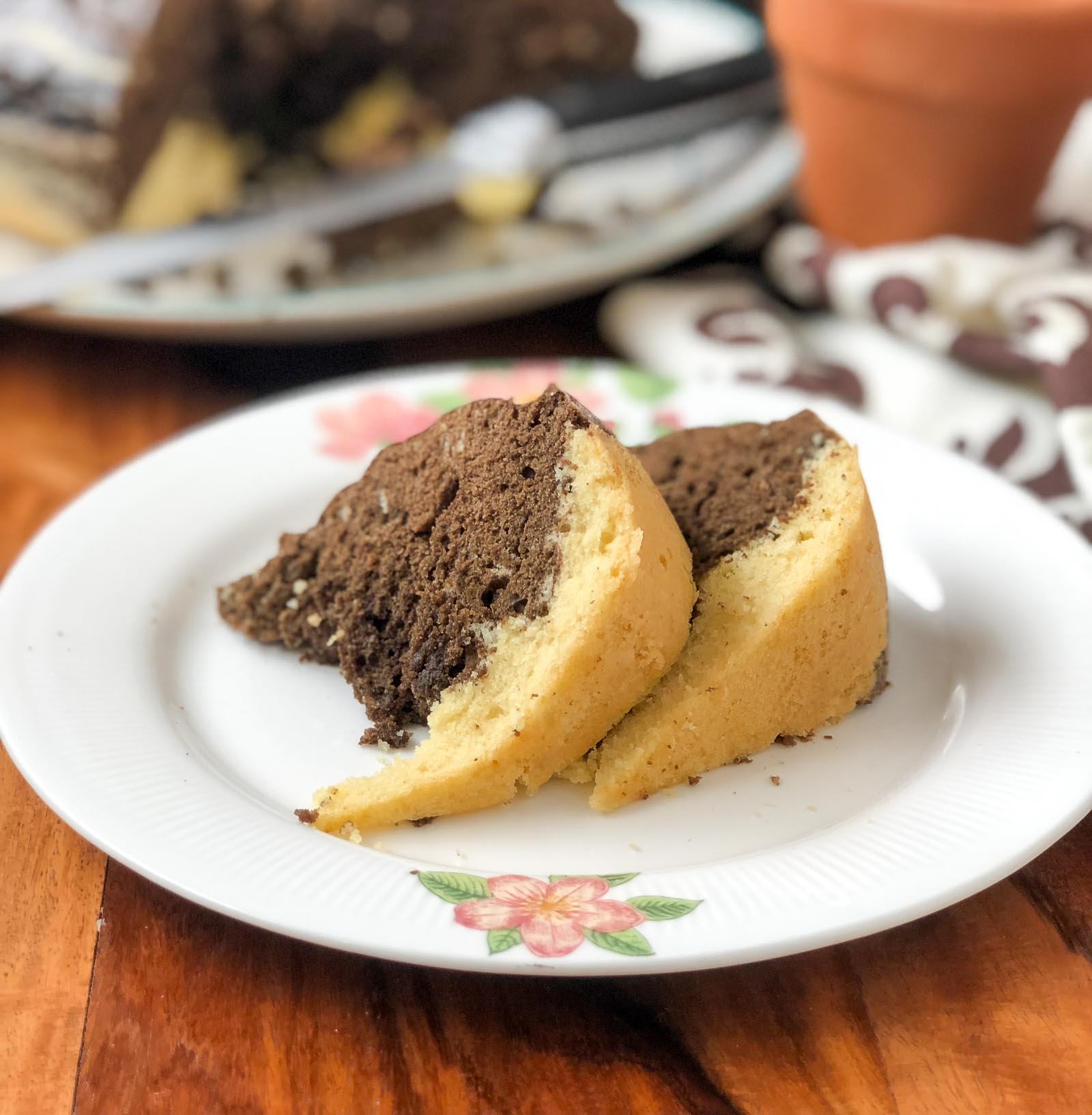 To begin making the Chocolate Marble Cake recipe, we will first begin by prepping all the ingredients and keep them ready.
In a large mixing bowl or the bowl of the stand mixer; whisk the butter and sugar until light and fluffy. Gradually add in one egg at a time and beat until fluffy. Add in the milk, the vanilla extract and the flour a little at a time until well combined. 
Pour in half the cake batter into the prepared tin. Add the cocoa powder into the other half of the marble cake batter and mix well. Pour this chocolate cake batter into the white cake batter.
With the help of skewer, create a marbling effect on the batter, by swirling it around. Cover the cake pan with an aluminium foil tightly, so moisture from the pressure cooker does not seep into the cake.
Fill the electric pressure cooker with 1 cup of water. Place the trivet inside the pressure cooker. Place this cake pan into the pressure cooker.
Turn on the electric pressure cooker. Choose manual mode and adjust the program setting to Cake. Turn the vent nozzle into the pressure mode and allow the cake to bake until the pressure cooker comes into keep warm mode.
Allow the pressure to release naturally from the electric pressure cooker and wait for the pressure indicator to settle down.
Once done, open the electric pressure cooker and remove the marble cake and serve hot.
Serve the delicious Chocolate Marble Cake along with breakfast or as a tea time snack with a cup of coffee.