One Pot Tomato Rice Recipe Using Preethi Electric Pressure Cooker – Thakkali Sadam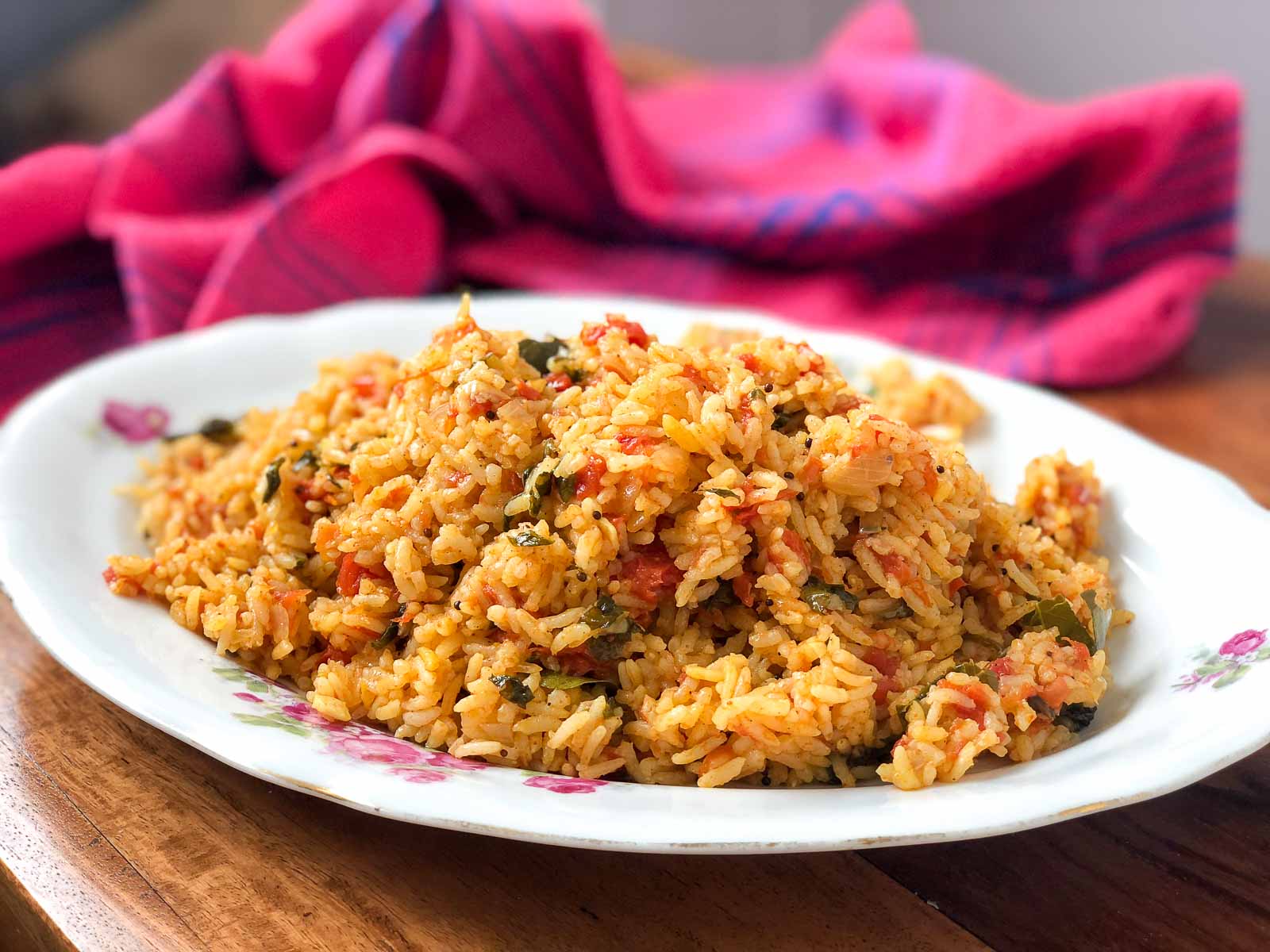 Tomato Rice popularly called as Thakkali Sadam in South India is a very quick to make rice dish that is packed with flavours from tomatoes, cardamom, and the sambar powder. Most often tomato rice is made from leftover rice, but in this recipe you will notice we have made it super simple using an electric pressure cooker where the rice gets done in just 20 minutes. 
Serve Thakkali Sadam recipe along with Tomato Onion Cucumber Raita Recipe for a weekday lunch or dinner or even pack into your lunchbox for kids or office.
If you like this recipe, you can also try other rice recipes such as