Dill Cucumber Raita Recipe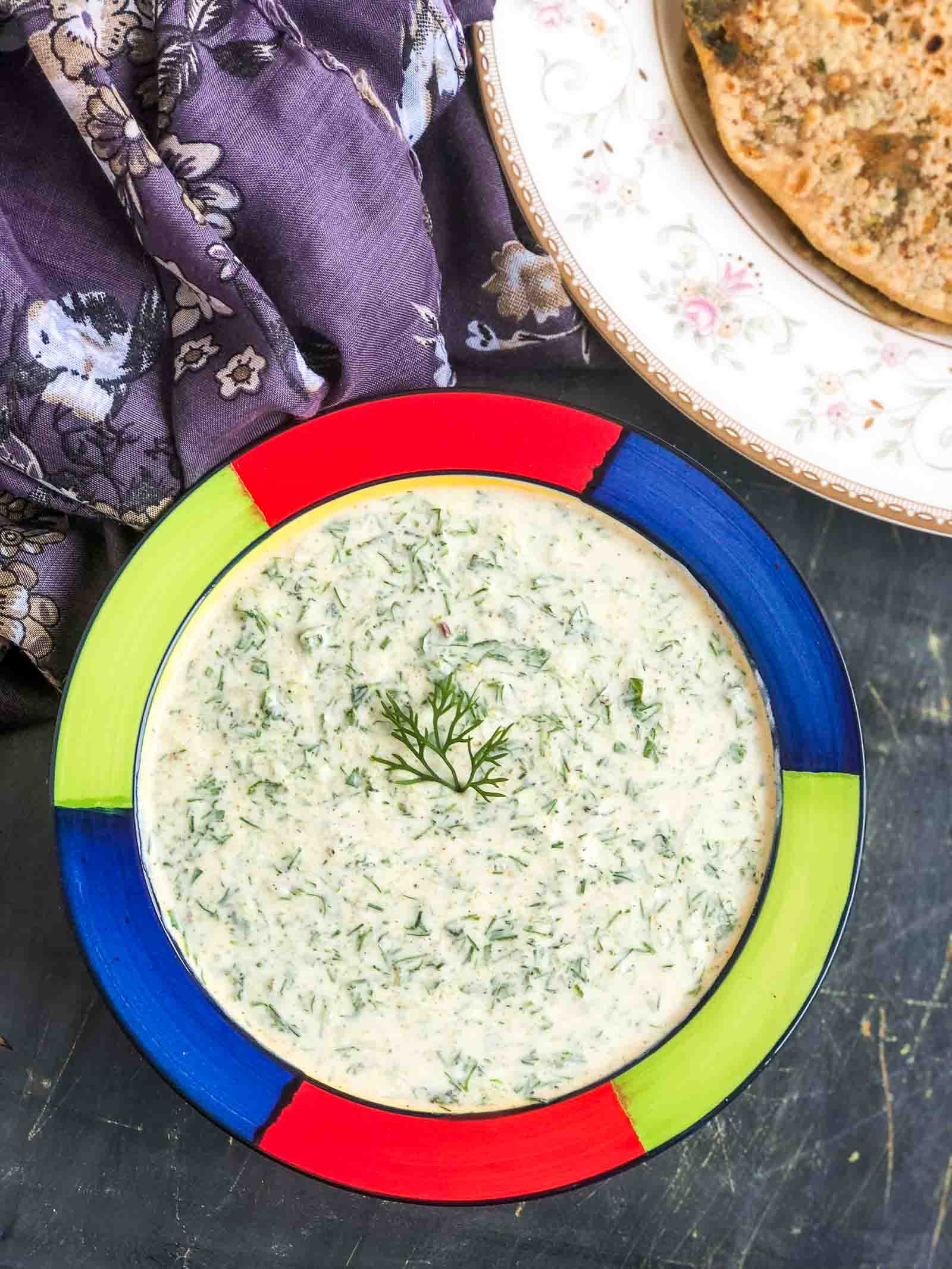 Dill Cucumber Raita Recipe is a super healthy and delicious raita. Cooling cucumber combined with dill leaves and mint leaves seasoned with simple everyday spices. 
This raita can be served as part of meals, as it goes along with parathas, pulaos and even biryanis. 
A refreshing finish to the meal, you can add any green of your choice to the raita. 
Serve Dill Cucumber Raita Recipe along with Ragi Tawa Paratha – Healthy Vitamin Rich & Diabetic Friendly Paratha or Aromatic Vegetable Pulao Recipe for a simple weekday lunch.
Try our other Raita Recipes: