Kopparai Thengai Milagai Podi Recipe – Dry Coconut Chutney Podi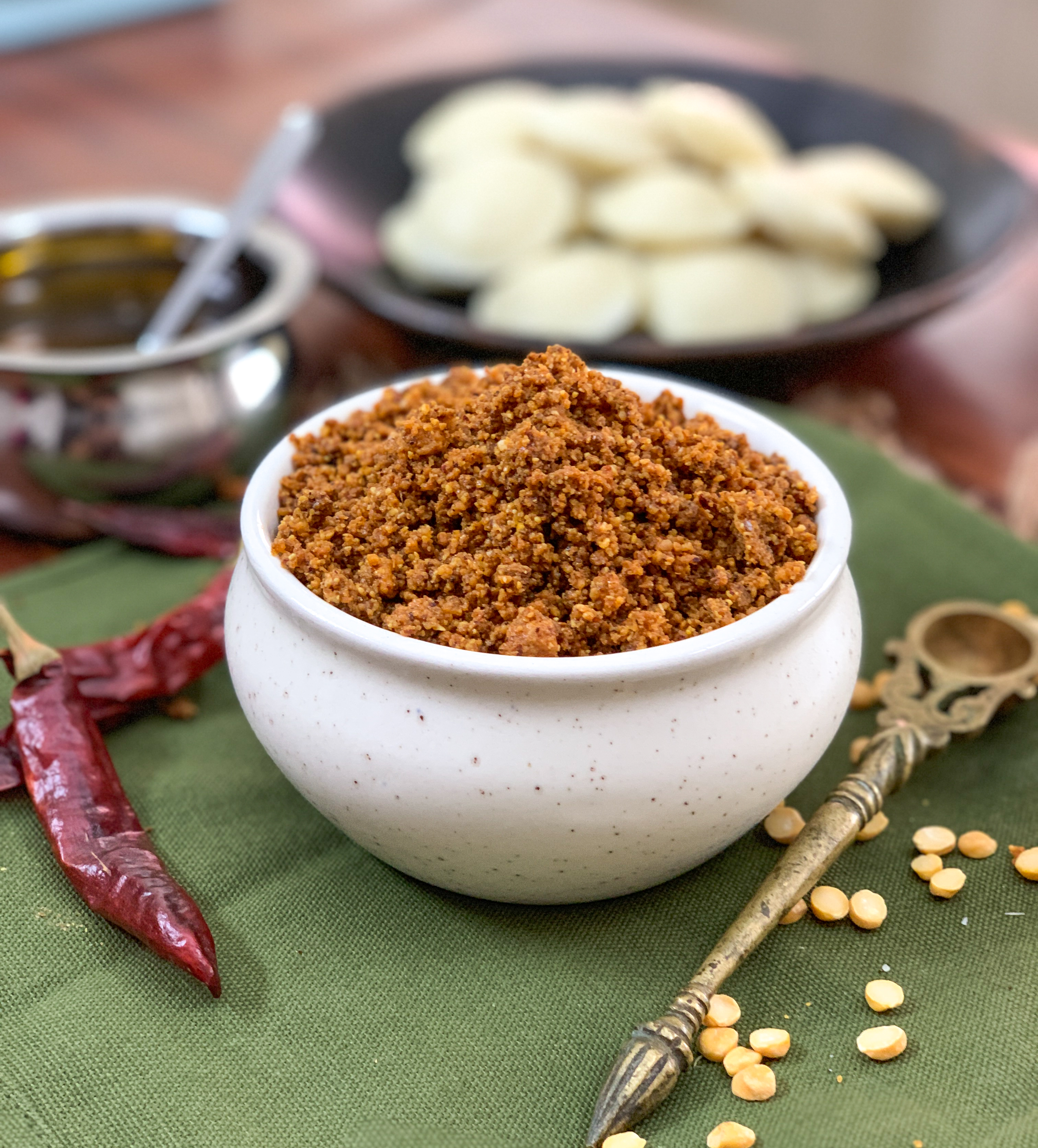 Kopparai Thengai Milagai Podi Recipe is simple and healthy recipe made of dry coconut, chana dal, urad dal, sesame seeds, tamarind, red chillies and hing. all these ingredients when ground together gives a flavour of nuttiness,spiciness and tanginess to the chutney which makes its so mouthwatering and addictive.
All the ingredients which go into a chutney podi are healthy and full of protein. Since the dals are dry roasted and no oil is used it makes this podi even more healthy. The natural oils from the dry coconut is released when we grind the podi in the mixer grinder. Kopparai Thengai Milagai Podi stays good in the fridge for months and you can make a large batch and store it in  an airtight container in the fridge and use as and when you require.
Kopparai Thengai Milagai Podi goes well along with idlis or dosas and you can toss your mini idlis in this podi and pack for your kids lunch box or had as an evening snack. 
Serve Kopparai Thengai Milagai Podi with Homemade Soft Idli, Green Coriander and Coconut Chutney and  Filter Coffee for delicious breakfast. 
Try some of our other podi recipes