Ultima Replenisher Raspberry Review from Keto Krate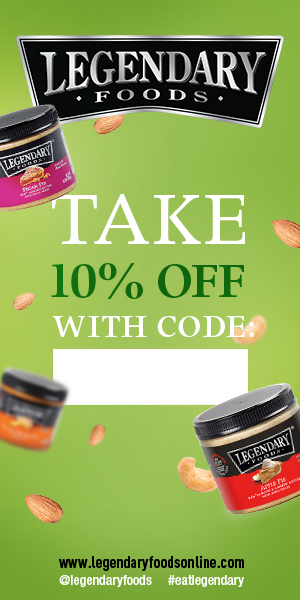 As part of my March Keto Krate I received a product called Ultima Replenisher Electrolyte Keto Powder
. I have never had this product before or anything from this company.
I have not used an electrolyte supplement yet and I have been interested in seeing what the addition of increased electrolytes would do for me. I do roughly 4-5 hours a week of intense HIIT Boxing/Kickboxing and I sweat a lot so I assume I am losing some electrolytes.
I have heard that electrolytes can help keep you hydrated, help with fatigue and muscle cramps.
In the packet were two flavor sachets of electrolyte powder. I decided to try the Raspberry one first. If you have read my blog you know I like raspberry but I often find things that are "berry" flavored to be synthetic tasting and not true to fruit flavor.
I was pleasantly surprised with the taste of this. Just the right amount of Raspberry flavor with out being cloying-sweet or too bitter! The company flavors with Stevia and does not use artificial flavors or sweetners.
The information provided states that it contains 0 calories, sugars or carbs and has Calcium, Phosphorus, Sodium, Magnesium, Potassium and Chloride to support proper hydration levels.
Prior to taking this I had a horrible headache while at work and it cleared within about 40 minutes of drinking this and taking nothing else.
I liked the taste and would consider adding this to my regimen. I am going to use my other pack right before boxing to see what type of impact it has on my performance.
If you are interested in trying an affordable Keto Product Box check out Keto Delivered you can get a box of 5-7 snacks for a great price. Amazon also has some good deals listed below:
Low Carb KETO Snacks Box: Low Sugar High Fat Ketogenic Diet Snacks, Cookies, Protein Bars, Beef Sticks & Pork Rinds, Premium Keto Gift Care Package
Keto Snack Box (40 Count)-Ultra Low Carb Snacks-Ketogenic Friendly, Gluten Free, Low Sugar Healthy Keto Gift Box Variety Pack – Protein Bars, Pork Rinds, Cheese Crisps, Nut, Jerky, and More
Keto OS – Ketone Supplements to Help You Lose Fat
Idealfit Supplements – 10% off a Purchase
Knockedoutbyketo – Follow Me on Instagram
Gauge Girl Training – Meal Planning, Training and Coaching Service
Achievement – Get Paid to Get Healthy
$3 off a 6 bar sample pack from Built Bar
10% off protein bars from Built Bar
Built Bar – Protein Bars 20% off
Eat Nui/Keto Kookie – 10% off your first Purchase
Legendary Foods – Keto friendly Nut Butters and Snacks 10% off through this link
Cali'Flour Foods – Keto Friendly Pizza Crust, Crackers and Pasta
Ketologie – Keto Shakes, Collagen and Bone Broth
Keto and Co. – Keto Baking Mixes, Flatbreads and Riced Cauliflower
Keto Delivered – Monthly Keto Subscription Box of 5-7 different products
Keto One – Keto Meal Replacement Shakes
Sated – Keto Meal Replacement Shakes
Real Ketones – Keto Fat Burners
Bulletproof – Keto Coffee, MCT, Protein, Collagen, Bars and Drink Mixes
15 Day Free Streaming P.volve Online Workout Trial 
SeasonsWREATHingz – Handmade wreaths, seasonal decor and digital photography
The Irish Shop – home goods featuring Irish pictures
Travel Postcards – Beautiful Travel themed Digital Photography
WhiteH20 – Whitewater and River themed goods
Get $10 for Joining FabFitFun – Subscription box if beauty, health and fitness items
Ebates – Get $15 to Spend and Earn Cash Back on your Purchases
Ibotta App – Earn Cash Back on your Grocery Shopping
Shopkick App – Earn Credit toward various Gift Cards for entering stores and scanning items
Poshmark App – $5 off Your 1st Order, score new/like new clothes at a discount
Find Unique Gifts, T-shirts, and More at CafePress