Satisfy Your Cravings With Comforting Bengali Meal Of Cholar Dal, Bhindi Doi Posto And Rice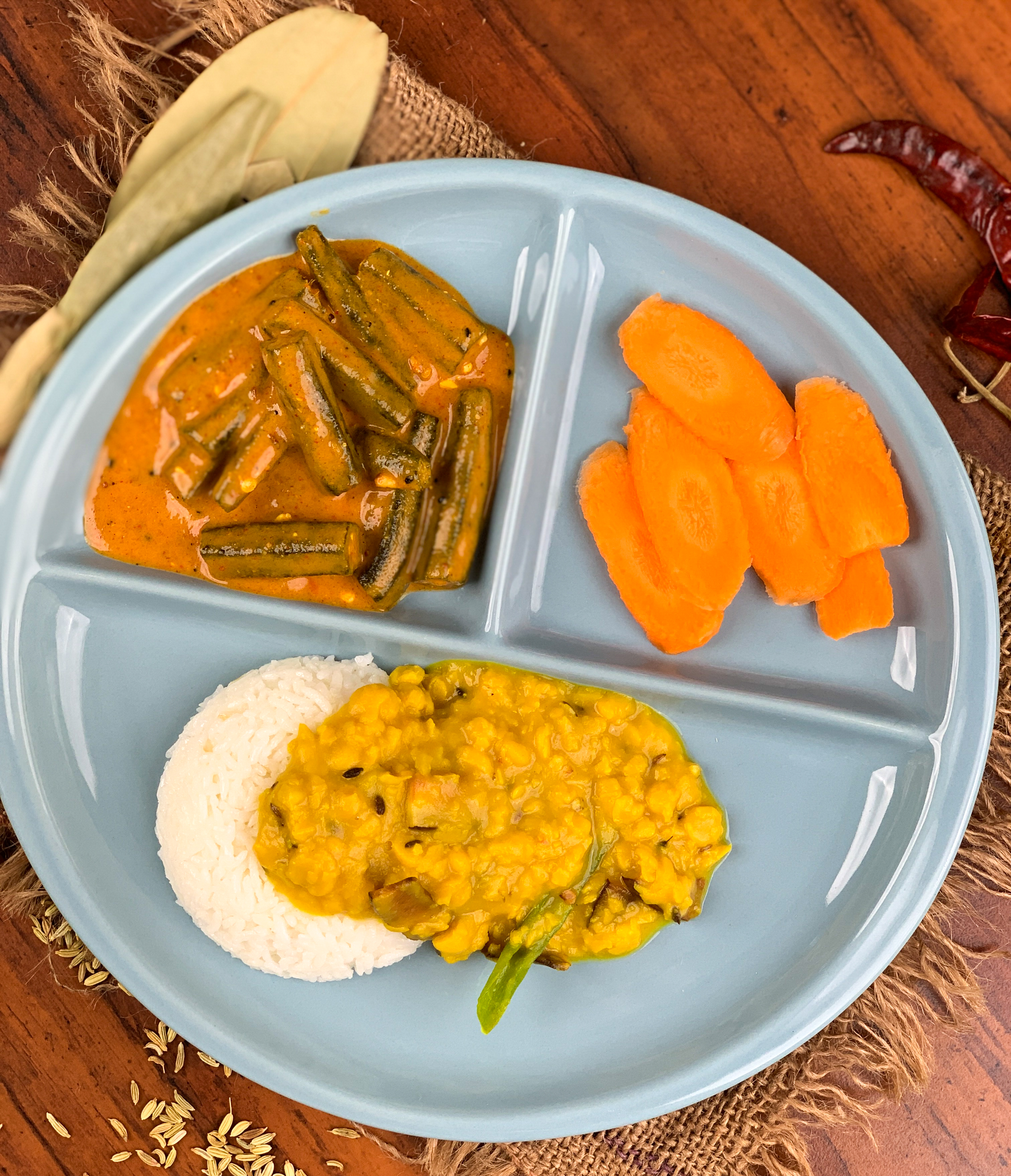 It feels great when we have a delicious and comforting meal for Lunch. If you are craving Bengali meal then this is the meal to make. We made a delicious Bengal Meal which is not only mouth watering, but also nutritious. This meal plate has Bengali Recipes such as Bengali Style Cholar Dal, Bhindi Doi Posto, Steamed Rice and some sliced Carrots. 
Bengali Style Cholar Dal is a very popular Dal in Bengali households which is a part of their everyday meals. It is also made on every special festival. In this, Bengal Gram or Chana Dal is used and is flavoured with basic spices and roasted coconut. It is very easy to make and also provides you the necessary protein required for your body. 
Along with it, we have Bhindi Doi Posto where Bhindi is cooked along with Curd and Poppy Seeds gravy. It is light and is a perfect recipes to make during summers. Dahi in the gravy helps you with the digestion and also protects you from the heat. 
With these two delicious Bengali recipes, we have served Steamed Rice that completes the meal. We have also served some sliced Carrots along with this meal for extra nutrition, but you can also serve some delicious Indian salads such as Satvik Carrot Sprouts Salad, Khamang Kakdi or Kachumber Salad. 
So what are you waiting for? Make this comforting meal for your next weekday meal and let us know how you liked it?