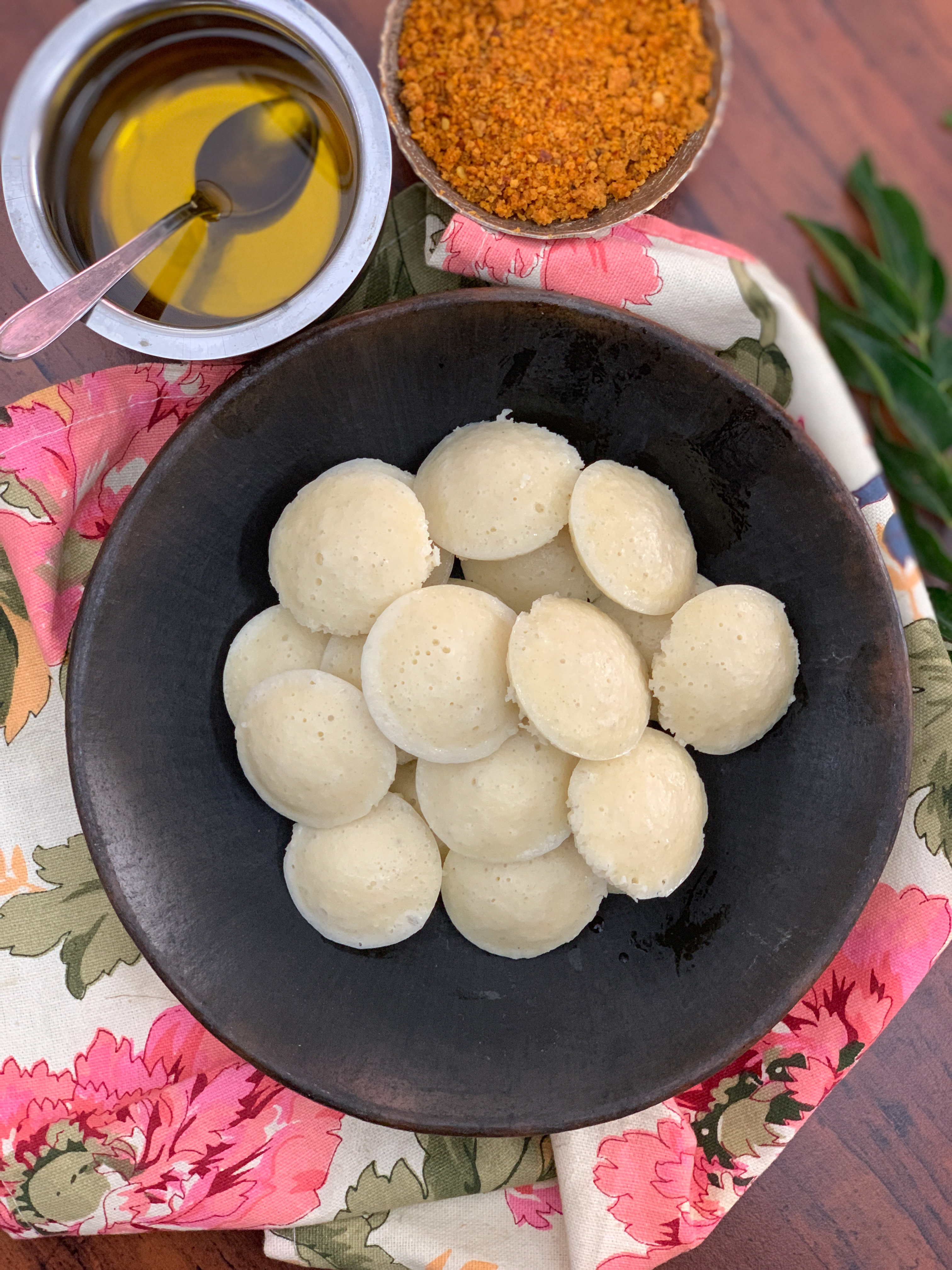 Moong Dal Idli Recipe is super simple to make. Most people try making idlis at home but sometimes it fails.The result is hard idilis which do not fluff up. This could be because the batter does not ferment properly or the proportions of the ingredients are wrong. 
You cannot go wrong with Moong Dal Idli because the proportion is equal parts of rice and equal part of moong dal with a teaspoon of fenugreek seeds. So simple right! The result is a perfect fermented batter which when steamed makes  appetizing soft idilis that you cannot resist.
Fermented food is healthier for you as the fermentation process breaks down the starches present in the batter so that they are more readily metabolized by the body. Moong dal idlis are low in calories and protein packed  and hence makes a healthy breakfast.
Serve Moong Dal Idli with Mixed Vegetable Sambar and Coconut Chutney or you can even toss them with a chutney podi and make Moong Dal Idli With Thengai Milagai Podi .
Try some of our other Idli Recipes: