Can Diet and Mucosal Immune Response Drive Persistent Symptoms in Gluten-Free Celiac Patients?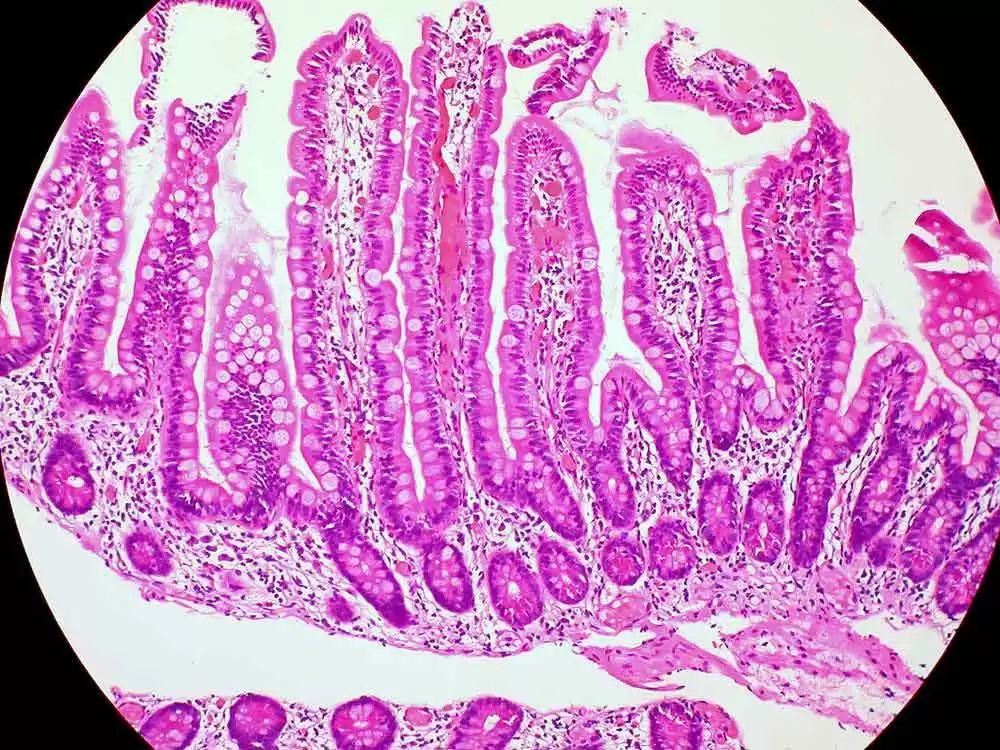 Celiac.com 05/07/2019 – What causes persistent symptoms in celiac patients who are following a gluten-free diet? Many people with celiac disease suffer from persistent symptoms, even with healthy intestinal mucosa, and while following a gluten-free diet.
A team of researchers recently set out to explore the role of dietary factors, distinct small-bowel mucosal immune cell types, and epithelial integrity in the perpetuation of gastrointestinal symptoms in gluten-free celiac disease patients.
The research team included Pilvi Laurikka, MD; Katri Lindfors, PhD; Mikko Oittinen, MSc; Heini Huhtala, MSc; Teea Salmi, MD, PhD; Marja-Leena Lähdeaho, MD; Tuire PhIlus, MD, PhD; Markku Mäki, MD, PhD; Katri Kaukinen, MD, PhD; and Kalle Kurppa, MD, PhD.
They are variously affiliated with the Celiac Disease Research Center, Faculty of Medicine and Life Sciences; the Faculty of Social Sciences, Departments of Dermatology, and Internal Medicine, Tampere University Hospital, Faculty of Medicine and Life Sciences, University of Tampere; Tampere Centre for Child Health Research, University of Tampere and Tampere University Hospital; Department of Gastroenterology and Alimentary Tract Surgery, Tampere University Hospital, Tampere; and Seinäjoki Central Hospital, Seinäjoki, Finland.
The team compared clinical and serological data and mucosal recovery in 22 celiac patients with no symptoms, and 25 with symptoms, all on a long-term gluten-free diet. 
The team used results from duodenal biopsies to assess the density of CD3+ and γδ+ intraepithelial lymphocytes (IELs), CD25+ and FOXP3+ regulatory T cells, CD117+ mast cells, and the expression of tight junction proteins claudin-3 and occludin, heat shock protein 60, interleukin 15, and Toll-like receptor 2 and 4.
All subjects followed a gluten-free diet, and showed negative celiac auto-antibodies and clear mucosal healing in the gut. 
On average, patients with no symptoms showed higher fiber consumption (20.2 vs. 15.2 g/d, P=0.028) and CD3+ IEL density (59.3 vs. 45.0 cell/mm, P=0.045) than patients with ongoing symptoms. There were no differences between the groups in other parameters measured.
From these results, the researchers conclude that low fiber intake may contribute to ongoing symptoms in celiac patients.  Otherwise, the two groups showed no differences in markers of innate immunity, epithelial stress or epithelial integrity. 
Higher numbers of IELs in patients with no symptoms suggest a more complex connection between symptoms and mucosal inflammation than researchers had believed. 
More study will help to shed light on the underlying factors that contribute to persistent symptoms in celiac patients who are following a gluten-free diet.
Read more at the Journal of Clinical Gastroenterology: March 02, 2018 doi: 10.1097/MCG.0000000000001013