Enjoy A Simple South Indian Breakfast Meal With Adai, Chammanthi Chutney And Filter Coffee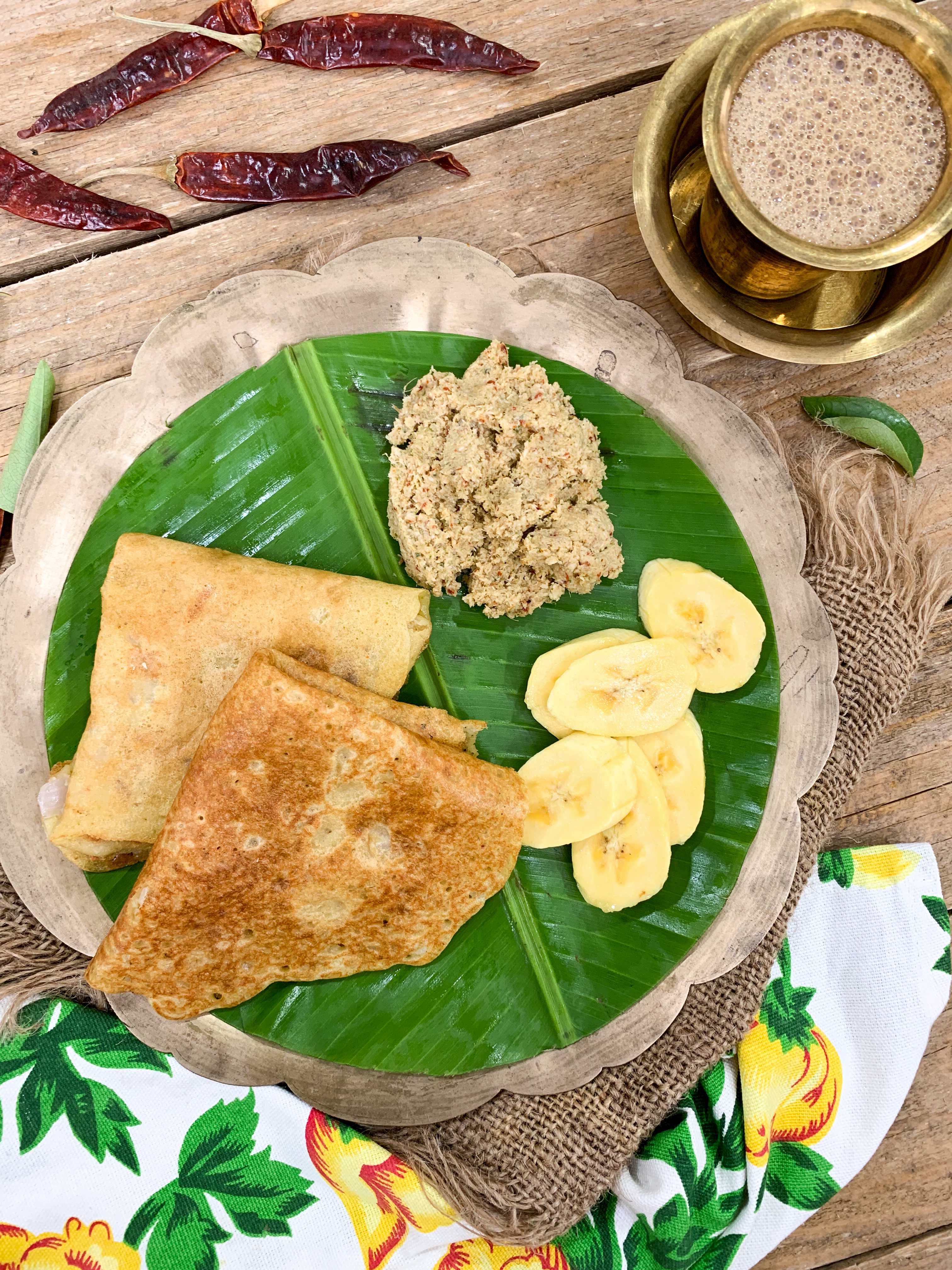 Breakfast being the most important meal of the day, should be healthy and full of nutrients. Breakfast means 'breaking the fast' and we should keep in mind that we eat something that is full of nutrition and is also tasty. Here, we have an easy to make, high protein and delicious South Indian Breakfast Meal Plate which has recipes such as Adai, Kerala Thenga Chammanthi and Filter Coffee. We have also served Nendran Banana along with this meal.
Adai, is a high protein crepe that is very popular in South India and is made with the combination of different lentils and rice. It is just like a Dosa that can be served for your breakfast or can be packed for your Lunch Box. 
Along with Adai, we have served a Kerala Thenga Chammanthi which is a easy recipe and does not involve any cooking process. It is made traditionally on the ammikallu or a stone mortar and pestle, but you can also use a mixer grinder to make this semi dry chutney. Along with this Adai, you can serve any South Indian Chutney and it tastes equally delicious.
To end the meal, we have served a Filter Coffee and Nendran Banana, which are an essential part of a South Indian breakfast. So if you are planning to make something that is healthy and delicious, then do give this Breakfast Meal Plate a try.