Cincinnati researchers: Could keto diet fight brain cancer? – WLWT Cincinnati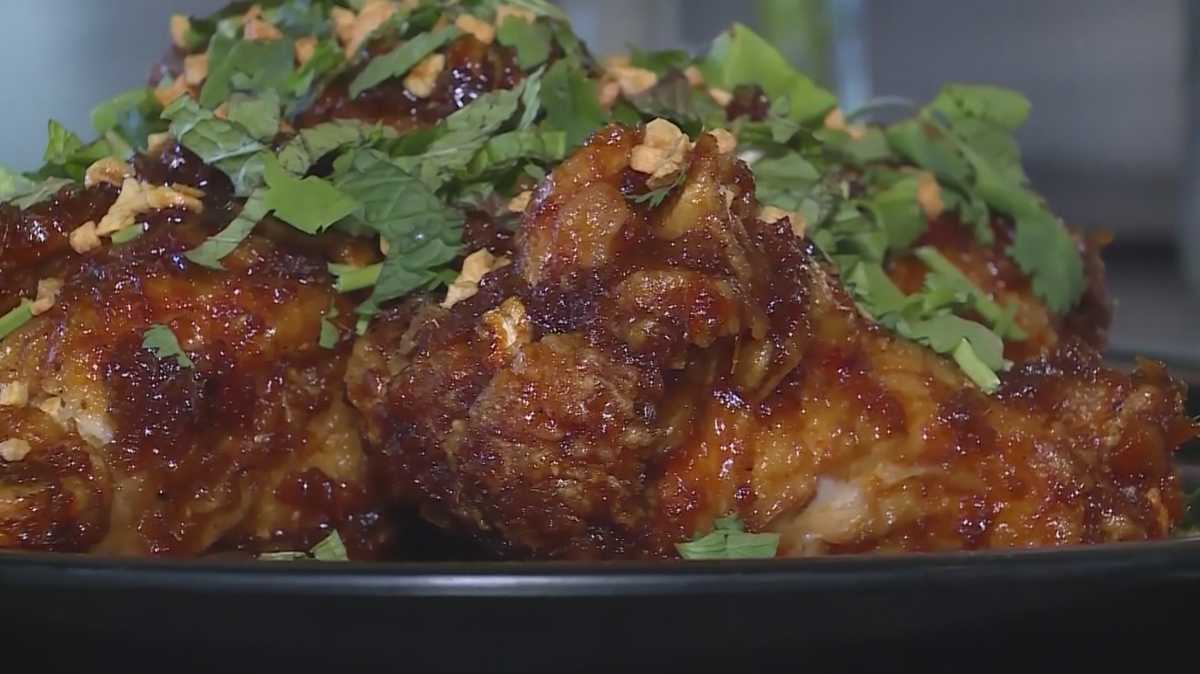 A new study at the University of Cincinnati says food is powerful medicine.For four years, Dr. Rekha Chaudhary, an associate professor of medicine in UC's department of hematology and oncology, and her co-investigator, Tammy Ward, a clinical dietitian and specialist in oncology nutrition, have studied whether a modified Atkins-type ketogenic diet could help make treatments for a commonly dangerous type of brain cancer called glioblastoma more effective."During those 10 weeks, they got six weeks of radiation. Then we looked at MRIs at the beginning and end of the radiation. What we noticed was there was more inflammation around their tumor site in the patients that were on the ketogenic diet as compared to historically what we are used to," Chaudhary said. "Very specific diet for a very specific medical outcome."That inflammation is a good thing. Chaudhary says all of this shows that what you eat matters."What we were using was the ketogenic diet using radiation for patients with brain tumors. We were trying to increase their sensitivity to radiation," Chaudhary said." We know that cancerous glioma cells rely on glucose, or sugar, for their division and survival. The ketogenic diet is low in sugar and because of that, the body produces ketones for energy. Normal glial or brain cells can survive on ketones alone, but it is thought that cancerous glioma cells cannot use ketones for energy."When it comes to food being medicine, Chaudhary said people are shocked when she tells people their diet can affect their cancer at a molecular level."At the level of a molecule, the cancer gene can turn on and turn off cancer genes. We know that very well," Chaudhary said.Chaudhary says although the survival data is not out, understanding of food as medicine is becoming more and more important."We know that there are definitely diet changes that you can make that can turn on and turn off cancer genes. That is important to get out to people," Chaudhary said.This clinical trial is only being offered at UC Health. Chaudhary mentioned that this is not for everyone. She believes, as a general rule of thumb, she has seen a lot of favorable results from the whole food plant-based diet. But she recommends always checking with your doctor to see if that's right for you. Chaudhary says she would like to see this study done on a larger scale across the country
CINCINNATI —
A new study at the University of Cincinnati says food is powerful medicine.
For four years, Dr. Rekha Chaudhary, an associate professor of medicine in UC's department of hematology and oncology, and her co-investigator, Tammy Ward, a clinical dietitian and specialist in oncology nutrition, have studied whether a modified Atkins-type ketogenic diet could help make treatments for a commonly dangerous type of brain cancer called glioblastoma more effective.
"During those 10 weeks, they got six weeks of radiation. Then we looked at MRIs at the beginning and end of the radiation. What we noticed was there was more inflammation around their tumor site in the patients that were on the ketogenic diet as compared to historically what we are used to," Chaudhary said. "Very specific diet for a very specific medical outcome."
That inflammation is a good thing. Chaudhary says all of this shows that what you eat matters.
"What we were using was the ketogenic diet using radiation for patients with brain tumors. We were trying to increase their sensitivity to radiation," Chaudhary said." We know that cancerous glioma cells rely on glucose, or sugar, for their division and survival. The ketogenic diet is low in sugar and because of that, the body produces ketones for energy. Normal glial or brain cells can survive on ketones alone, but it is thought that cancerous glioma cells cannot use ketones for energy."
When it comes to food being medicine, Chaudhary said people are shocked when she tells people their diet can affect their cancer at a molecular level.
"At the level of a molecule, the cancer gene can turn on and turn off cancer genes. We know that very well," Chaudhary said.
Chaudhary says although the survival data is not out, understanding of food as medicine is becoming more and more important.
"We know that there are definitely diet changes that you can make that can turn on and turn off cancer genes. That is important to get out to people," Chaudhary said.
This clinical trial is only being offered at UC Health. Chaudhary mentioned that this is not for everyone.
She believes, as a general rule of thumb, she has seen a lot of favorable results from the whole food plant-based diet. But she recommends always checking with your doctor to see if that's right for you.
Chaudhary says she would like to see this study done on a larger scale across the country
Thanks to the Courtesy of :

https://www.wlwt.com/article/cincinnati-researchers-could-keto-diet-fight-brain-cancer/29364588