Chocolate Salami Recipe (Salame Al Cioccolato)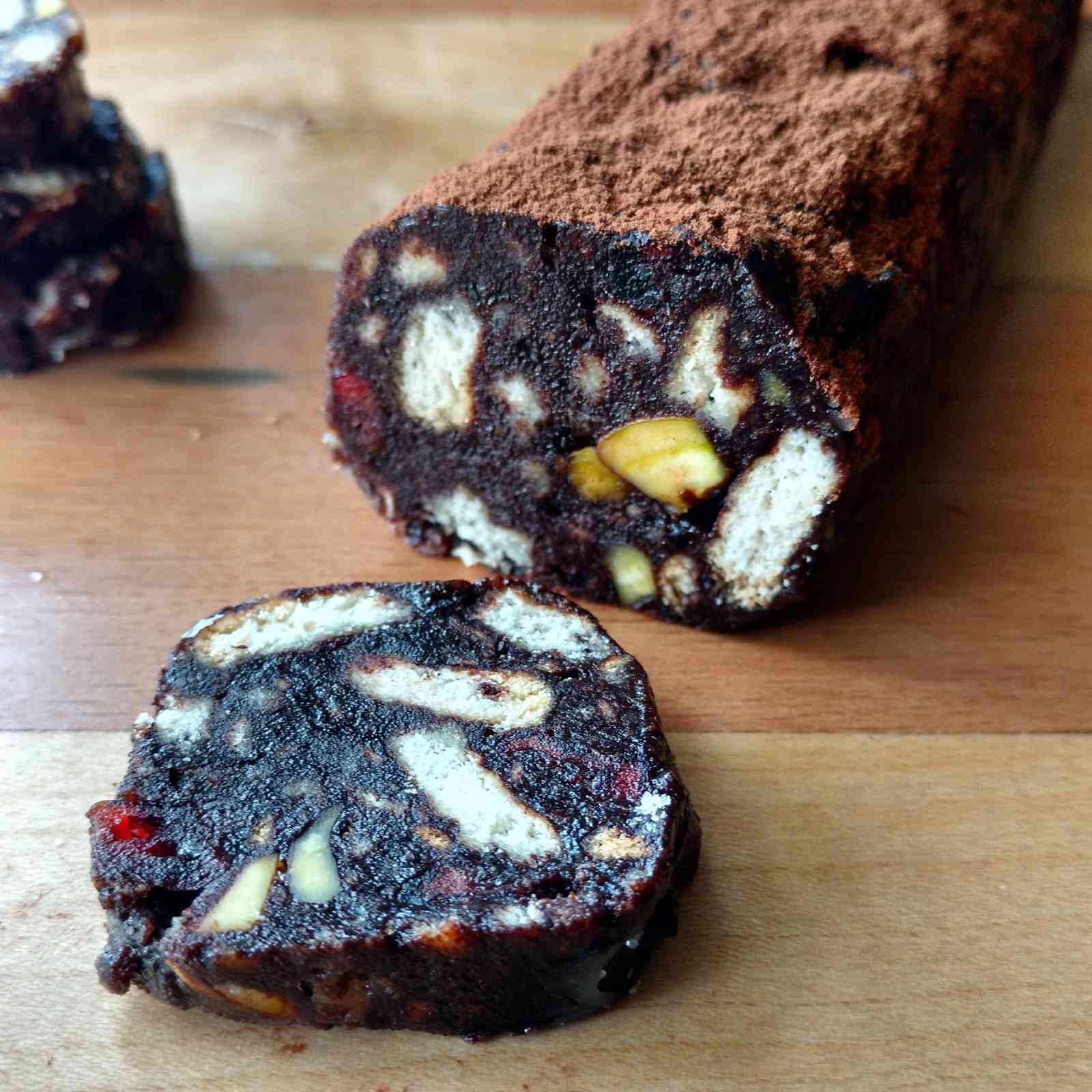 Chocolate Salami is a delicious no-bake Italian tradition in which chocolate mixture is rolled into a sausage, chilled, sliced and served- like Salami! My version contains crushed digestives, chopped pistachios and dried cranberries.
Serve Chocolate Salami on its own after your scrumptious Italian Meal.
If you like this recipe, you can also try other Chocolate based recipes such as :
Thanks to the Courtesy of :

https://www.archanaskitchen.com/chocolate-salami-recipe-salame-al-cioccolato