Schezwan Style Chinese Veg Samosa Recipe – Roz Ka Khana with Figaro Olive Oil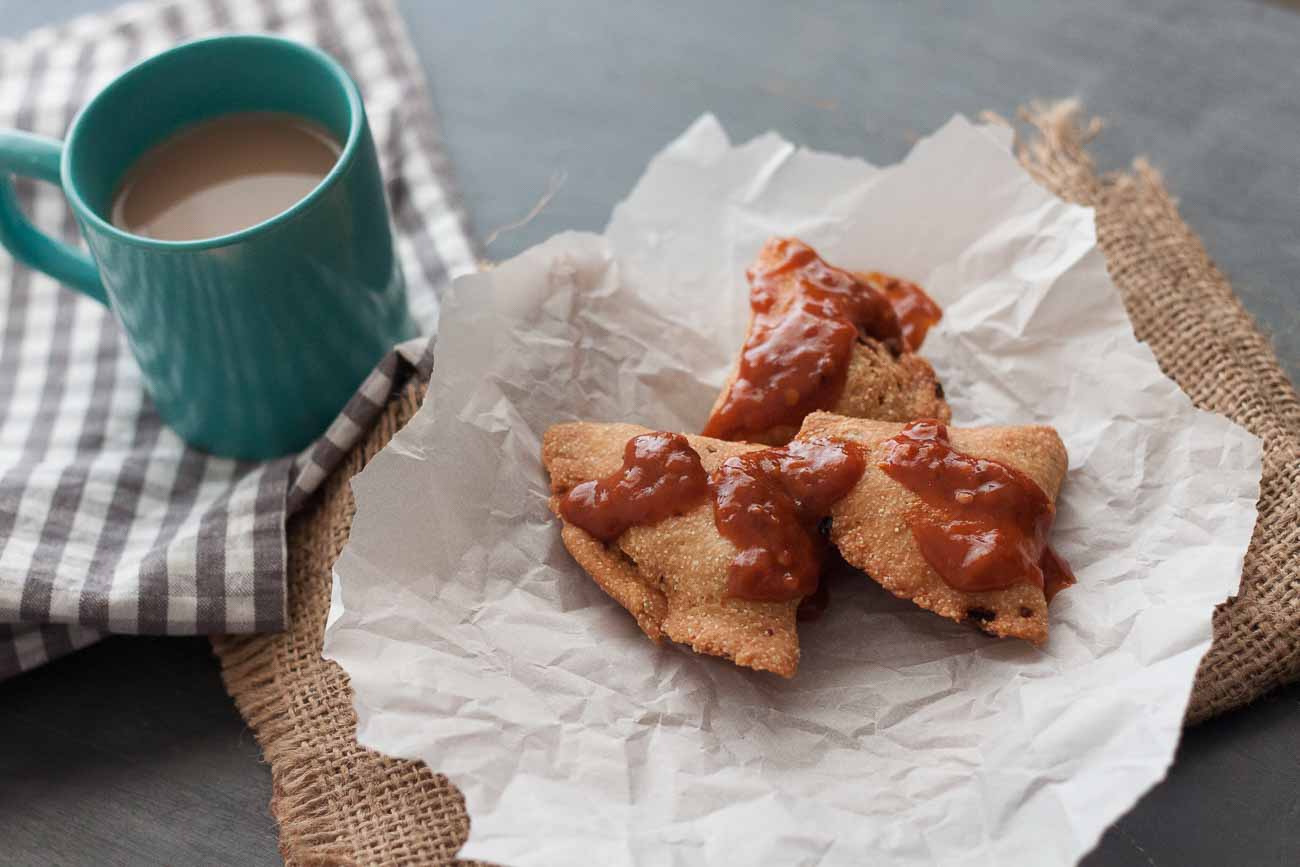 To begin making the Szechuan Style Chinese Samosa recipe, first prep all the ingredients and keep them ready. We will make the dough first and then fill them and proceed to deep fry the Chinese veg samosa in pure olive oil.
To begin making the dough for the samosa crust, combine all the ingredients for the dough in a large mixing bowl. Rub the olive oil into the flour till you see coarse crumbs.
Add  little water at a time and knead to make a firm and yet smooth dough. Cover the dough and keep it aside to rest while we prepare the Chinese filling.
For the stuffing, heat olive oil in a wok or a heavy bottomed pan. Add the ginger, garlic, green chilies and spring onions and stir fry for a few seconds until you can smell the aromas coming through.
Add the carrots, beans, capsicum and cabbage and stir fry on high heat until it is cooked through. The vegetables will be cooked yet firm.
Once done, add the cooked noodles, that are roughly chopped, the chili sauce, salt and pepper. Stir together until the filling is combined with all the ingredients. Check the taste and adjust the salt and chili.
Turn off the heat and keep the filling aside to cool.
Preheat the oil for deep frying the samosa
Divide the samosa dough into 12 equal portions. Dust it in a little flour and roll into a small square.
Place a small portion of the Chinese filling into the rolled out dough. At this stage you can fold it like a wonton by bringing the edges together. Seal the edges by pinching them well, so it gives a shape and stands out.
Proceed the same way to make similar Szechuan Style Chinese Samosas. Place the Chinese Samosas in oil and deep fry them until crisp and golden brown.
Once done, remove the Szechuan Style Chinese Samosas from the oven and serve.
Serve the Veg Chinese Samosa along with a Schezwan sauce as an appetizer or a evening tea time snack for parties.
Thanks to the Courtesy of :

https://www.archanaskitchen.com/schezwan-style-chinese-veg-samosa-recipe-roz-ka-khana-with-figaro-olive-oil