Lebanese Style Riz B Haleeb Recipe – Rice Pudding With Pistachios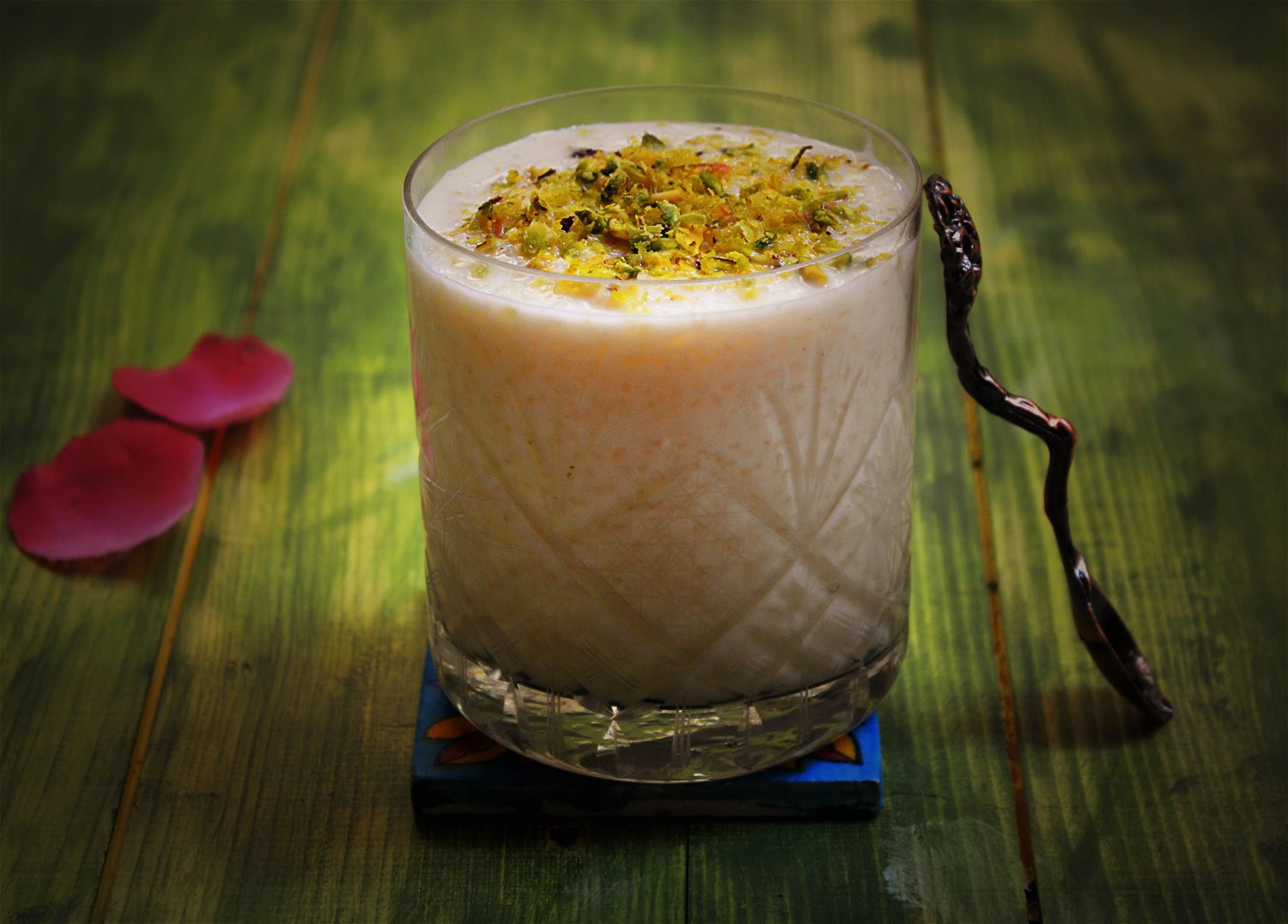 To begin making Lebanese Style Riz B Haleeb Recipe,  soak rice in water for 1-2 hours. You can also soak the rice in hot water for 30 minutes.
To a heavy bottomed pan/handi, pour milk and start heating on medium heat.
When the milk comes to near boiling, add sugar and stir. Keep stirring till all the sugar dissolves and the milk is boiling, for about 5 minutes.
Drain the soaked rice and add the rice carefully to the boiling milk-sugar mixture, stir once and simmer for 25-30 minutes until the rice in it is cooked well. Keep stirring in occasionally and keep the lid closed.
While the rice is cooking, dissolve cornflour in a little milk at room temperature.
Once the rice is cooked in the handi, add the corn flour-milk paste to the boiling pudding on simmering heat and stir.
Immediately add the orange blossom water also before the pudding starts thickening.
Keep stirring and allow the pudding to thicken in about 5 minutes time and switch off heat.
Add about a handful of pistachios, give a stir and allow to cool to room temperature.
You can serve the Riz B Haleeb warm, or chilled.
Scoop it out to individual serving glasses and garnish with more crushed pistachios.
Serve Lebanese Style Riz B Haleeb Recipe (Rice Pudding With Pistachios), as a party dessert after a dinner of Lebanese Fattoush Salad Recipe, Beetroot Falafel With Pita Bread Recipe and Pumpkin Hummus Recipe.
Thanks to the Courtesy of :

https://www.archanaskitchen.com/lebanese-style-riz-b-haleeb-recipe-rice-pudding-with-pistachios