Kashmiri Style Noon Chai Recipe – Pink Tea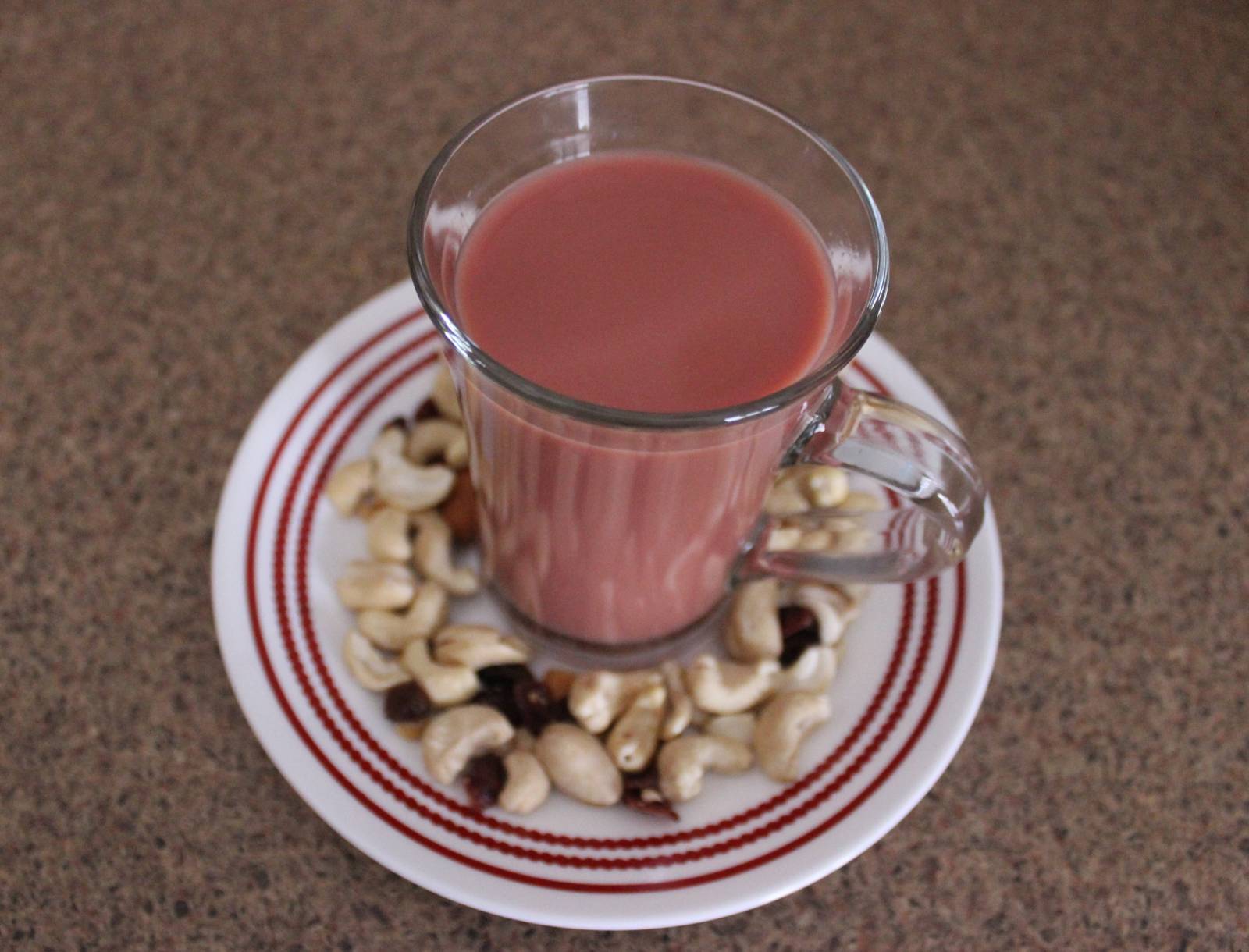 Kashmiri Style Noon Chai Recipe, is a traditional tea from the land of Kashmir. This tea is pink in colour and has a distinct taste to it, very different from the teas we usually have. In Kashmir people consume this tea about 2-3 times on a regular basis. Noon chai is made from special tea leaves, milk, salt, and it is cooked in a Kashmiri Samovar. This tea is great during the winters.
In this Tea, Baking Soda is added along with Green tea, which reacts and makes the tea Red in colour. When you add milk to it, you get a nice Pink colour. 
Serve Kashmiri Noon Chai with Indian Spicy Masala Cookie during a cold winter evening.
If you like this recipe, you can also make other Tea Recipes such as:
Thanks to the Courtesy of :

https://www.archanaskitchen.com/kashmiri-noon-chai-recipe-pink-tea